This is the moment a member of the Afghan bomb disposal unit approached a suicide attacker to defuse his vest of explosives – while he was still wearing it.
The astonishing scenes were captured in Jalalabad and show the protectively suited man walking towards the would-be bomber as he lies prone on the ground.
The man had been captured by security forces and hog-tied to stop him from detonating the device, Emirates247.com reveals.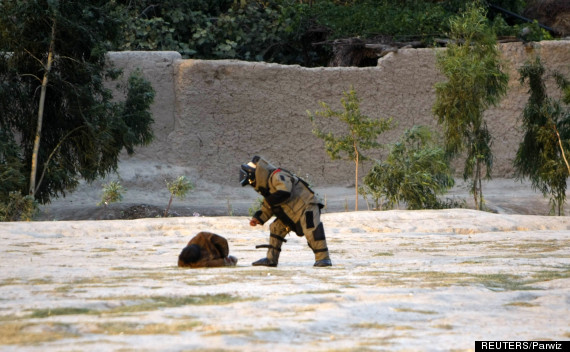 The bomb disposal expert approaches the would-be suicide attacker still wearing a vest of live explosives
The bomb disposal expert then "defied all the training manuals and safety protocols" by approaching him before successfully defusing the device.
The man was loaded into the back of a pick-up truck and taken away for questioning.
Many news agencies are comparing the event to scenes from the Oscar-winning film The Hurt Locker.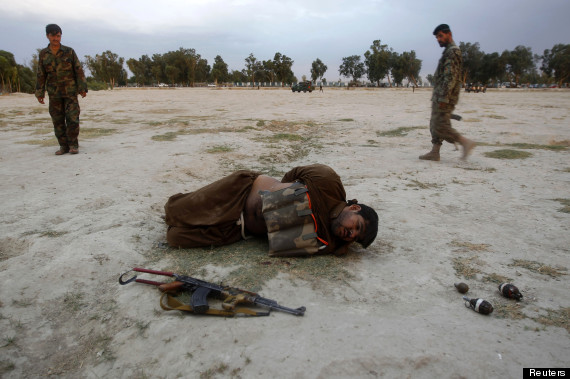 Soldiers from the Afghan National Army stand by the man after his vest was diffused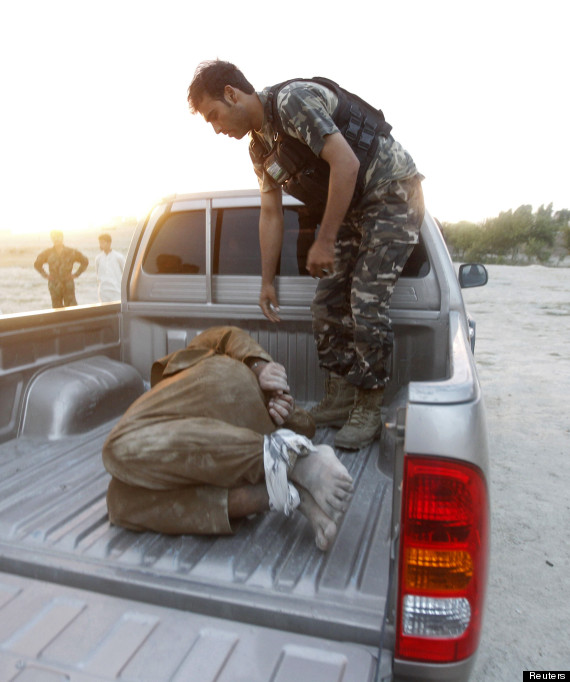 The bomber was loaded into the back of a truck and taken away for questioning