Sabine Lisicki has knocked out world number one Serena Williams from Wimbledon.
The number 23 seed won 6-2 1-6 6-4 on Centre Court to defeat the French Open and five-time Wimbledon champion.
Lisicki cried with joy when interviewed by the BBC immediately after the match.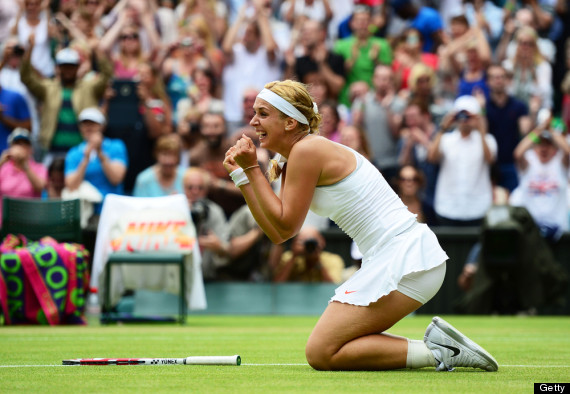 Lisicki was overcome with joy following her victory
"I'm still shaking, I am so happy," she said, before beginning to cry.
"Serena played fantastically all match. She is such a tough opponent. It's just an amazing feeling to win this match.
"The crowd were amazing, thanks to them for their support.
"They were amazing. I love this court so much, it's such a special place for me."
The 23-year-old eliminated Roland Garros champions Maria Sharapova last year and Li Na in 2011 - as well as 2010 triumphant Francesca Schiavone last week.
Placed 10/1 before the match, Lisicki's exuberance was not to be overcome despite a comprehensive Williams response in the second set.
In a thrilling decider, the world number 24 broke the reigning champion's serve three times to edge through and end Williams' incredible 34-match winning streak.