Final year students were left feeling "horrible and nervy" after the University of Liverpool emailed thousands with the wrong exams results, in an incident described by the vice chancellor as his "worst nightmare".
The Russell Group institution blamed the debacle on a "human error", which resulted in many undergraduates being emailed on Monday morning with other students' results instead of theirs. Those affected were emailed later that day and informed of the error, and asked not to share other people's results, although the Echo reported some had already been "maliciously" shared on Facebook.
The university told Huffington Post UK it was unaware at this stage exactly how many students were affected, but "potentially" affected a range of students across year groups. A total of 3,000 emails were sent before the process was halted.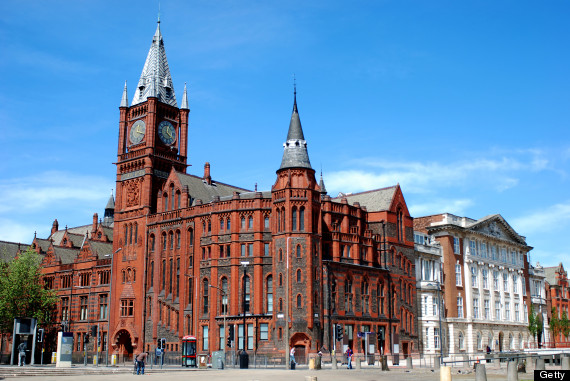 The university has apologised for the blunder, which it described as a "terrible" mistake
Sir Howard Newby, Liverpool's vice chancellor, said he was "upset" about the incident and described it as his "worst nightmare". "It's absolutely terrible, and I would like to apologise absolutely unreservedly to the students and all those affected.
"We really are upset about this, it's not the sort of thing one would want to see associated to the university."
"We are in technical breach of data protection and we have informed the commissioner accordingly."
Liverpool University, which ranked 54th in the most recent university league tables, said all "erroneous" emails had been deleted from students' accounts.
Student Nicholas Marshall was one of those affected. "I was a bit concerned at the start because I didn't realise it was for someone else, so I looked at the results and they didn't seem to be what I thought I would get," the 22-year-old told the BBC.
"If I've got someone else's results, who has got mine? It has been a horrible and nervy morning to be honest. They need to invest in a better system."
The international business student added: "As far as students are concerned it's the most important day of the year, yet they somehow still get it wrong, which is why we are annoyed by the situation."
The blunder is not the first of its kind; in February, Nottingham University students were also provided with the wrong results, after problems with the intranet. One student was given two different results, neither of which were his, while another was able to access someone else's academic transcript, student newspaper Impact Nottingham reported at the time.
A spokesperson for the Information Commissioner's Office said: "It's important that organisations handle people's personal data properly. This incident is likely to have caused disruption to a large number of students, though we would acknowledge that the university appear to be focused on minimising the distress caused by the error."
"We have no plans to investigate this incident further at this stage."
A spokesperson for the university said: "We experienced a technical problem when sending students their exam results this morning which resulted in some students receiving the wrong email. As soon as the University identified the problem, caused by a coding error, the process of issuing emails with exam results was stopped and so the majority of students did not receive any email.
"The University sincerely regrets this error. All students have now received their results. We would like to thank students for their patience and assistance in respecting the privacy of other students by not forwarding emails they received.
"We are unaware at this stage exactly how many students were affected. It potentially affected a range of students across year groups."