An unmanned Russian rocket has crashed seconds after take-off in Kazakhstan destroying three satellites and spilling up to 500 tonnes of toxic propellant.
The Proton-M booster was carrying a payload for Glonass, Russia's alternative to GPS, reports the BBC.
Although it is not clear what caused the crash the rocket can be seen veering off course almost as soon as it takes off.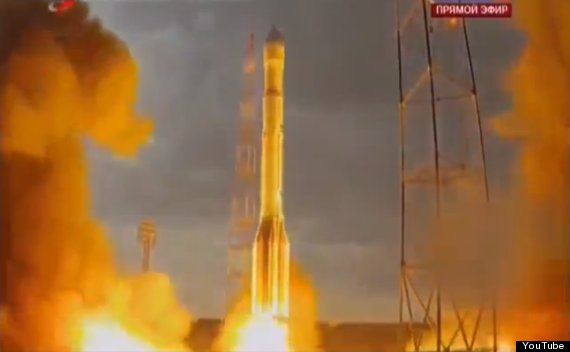 The rocket took off from the Baikonur cosmodrome
Kazakhstan's space agency, Kazcosmos, said: "According to the preliminary estimates from the Russian side, there is no destruction and there are no casualties," reports Reuters.
Russia's Interfax news agency report evacuation of nearby towns was being considered due to the potential threat from the heptyl rocket fuel spilled in the incident.
The three destroyed satellites were worth around £131.4 million. Russia is spending nearly £6 billion by 2020 on the Glonass system.
It consists of 24 satellites giving global navigational coverage and is the only viable alternative to GPS which was developed by the US and the European Galileo system.