Wedding season is in full flow, and those who believe in catching the bouquet are probably limbering up and sharpening their elbows as we speak.
But chaps, if you're the type of shiftless partner who's been avoiding the question or is in the foot-dragging stalemate of a five-year engagement, you may want to pay close attention to this brilliant picture from Cheezburger.com.
Ladies, needless to say, if a guy does this, run, run like the wind!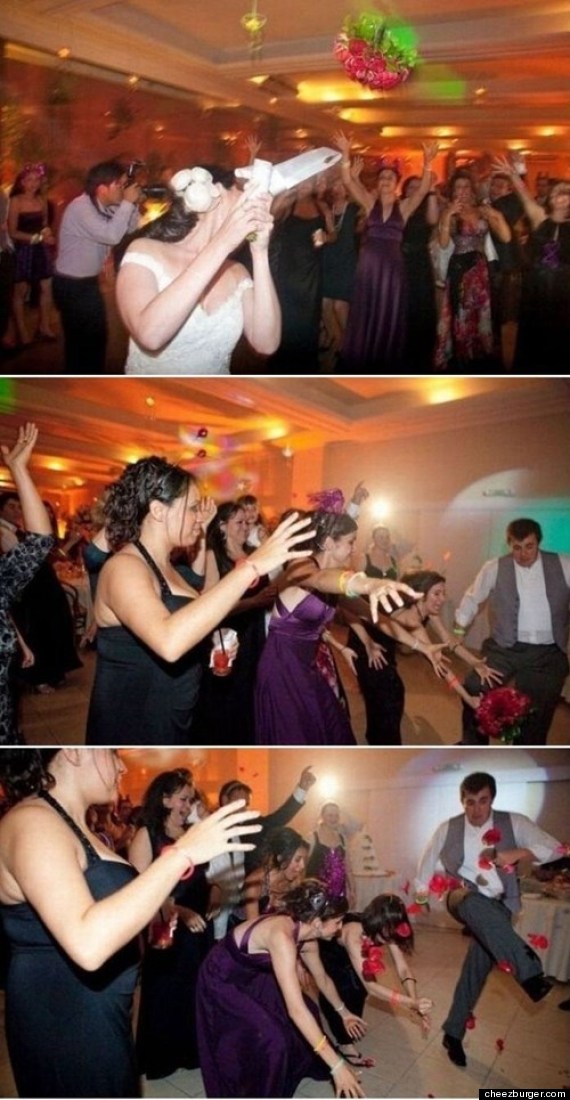 MORE ON HUFFPOST UK:

Angry Bride Demands Receipt For Wedding Gift