'Geordie Shore' star Gaz Beadle has become the latest celeb to become embroiled in an internet sex scandal after explicit pictures of him allegedly performing a sex act appeared online.
The MTV reality star appears to be *ahem* enjoying the pleasure of himself in a steamy session on an internet chat service.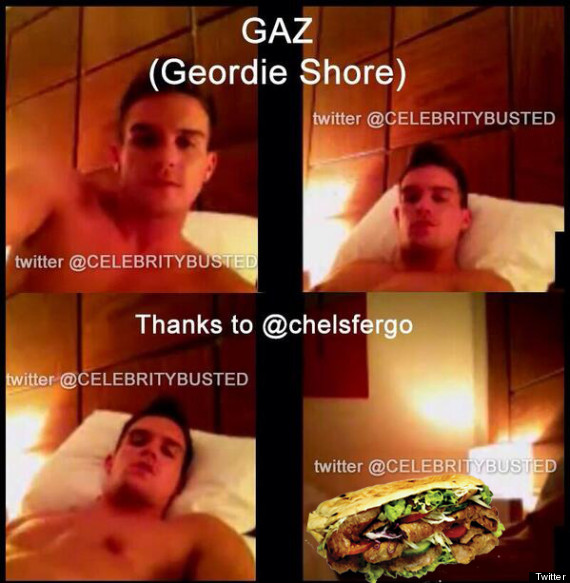 We've protected Gaz's modested with a kebab
Images of the star - who claims to have bedded nearly 1000 women - with his trousers down somehow seem to have been captured and tweeted out via the account @celebritybusted.
The pics have since gone viral on Twitter, but Gaz is still to speak about the scandal.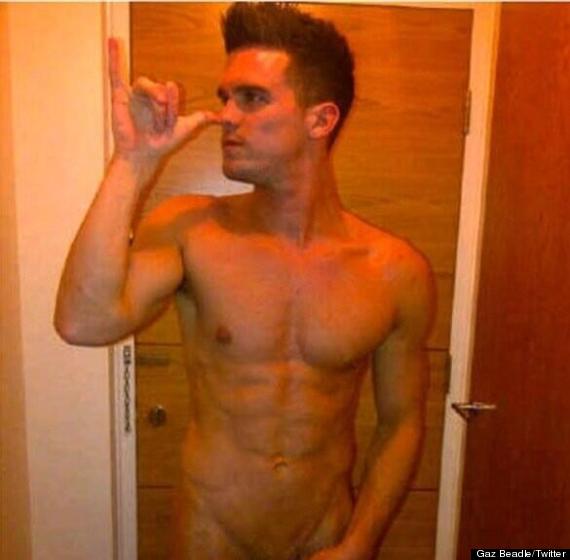 Gaz has previously posted near-naked pictures of himself on Twitter
Earlier this year, former 'TOWIE' star Kirk Norcross was left red faced when he was caught having some 'fun' on Skype.
He tweeted after the snaps leaked: "F*******k!!!! People these days!!!! Cooooome oooonnn guys we have all done it I'm just the stupid one that got caught! Sorry guys :-(".
LIKE US ON FACEBOOK | FOLLOW US ON TWITTER
ENTER OUR FAB COMPETITIONS:

Win £250 In Shopping Vouchers With 'Song For Marion'

Win Wilderness Festival Boutique Camping Weekend Tickets, A Banquet Feast And Relax In A Lakeside Spa Hot Tub

Win Tickets And A Fantastic Charlie And The Chocolate Factory Experience For Your Family