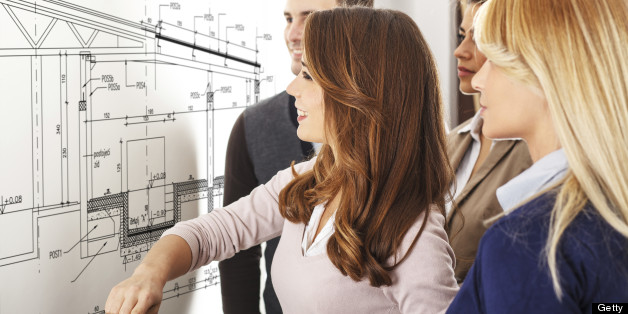 Getty
Employers are been encouraged to endorse vocational qualifications so by 2014, they will have the same weight as academic qualifications.
Ministers say the move will give young people information on which courses offer good job prospects. Under the move, exam boards will be asked to show the quality of the qualifications they offer by winning support from businesses or universities.
Only those qualifications which have public backing will be included in school league tables from 2016, the Department for Education (DfE) said.
Vocational courses that lead to recognised occupations, for example in areas such as engineering or hospitality, will need to be endorsed by five employers registered with Companies House or professional organisations.
These new qualifications will become known as Tech Levels, and will be the same size as an A-level, the DfE said.
Other vocational courses that are not directly linked to a particular industry will need the support of three universities, and will have to be at least the equivalent size of an AS-level, the DfE said.
New Tech Levels will count towards the government's new Technical Baccalaureate.
To achieve the TechBacc, 16 to 19-year-olds in England will have to complete a programme of three separate courses, including a Tech Level, a maths course, and the ''extended project'' - an existing qualification designed to test skills such as writing, communication and research.
The TechBacc, which will not be not be a qualification but a measure to use in league tables, is due be introduced this autumn.
Skills minister Matthew Hancock said: "Tech Levels will recognise rigorous and responsive technical education.
"High-quality rigorous vocational education is essential to future prosperity, and the life chances of millions.
"Because technical education is so important, it is vital the qualifications young people take are stretching, high-quality and support their aspirations.
"These reforms are unashamedly aspirational and will ensure Tech Levels help people into apprenticeships and jobs."
Neil Carberry, CBI director of employment and skills, said: "We're facing a critical skills shortage in key industries, which risks holding back long-term recovery - that's why we've been calling for tough new vocational qualifications to help bridge the gap.
"The litmus test is that Tech Levels offer the gold-standard training that employers want, while not being seen as second-class.
"Courses must have stretching subject knowledge; rigorous assessment; hard-nosed practical experience, and be a stepping stone to a great career.
"It's right that businesses will have a strong voice in Tech Levels' design but they need to command respect across entire sectors.
"We must make sure the approval process can show broad industry backing, using subject panels and sector bodies - not just a handful of firms."
Shadow minister for young people Tristram Hunt said: "After three years of the Government downgrading vocational education, there are almost a million young people unemployed.
"It's no surprise that David Cameron and Michael Gove are now desperately playing catch up while Labour sets the agenda on skills.
"It is right that pupils have a choice of taking new vocational courses, but Michael Gove needs to reassure parents that it will be a gold standard to sit alongside A-levels and not an afterthought.
"Labour's plans for a Tech Bacc would ensure that pupils do rigorous vocational courses accredited by employers, English and Maths to 18 and a quality work experience placement."