Never mind history being made on Wimbledon's centre court, Bradley Cooper and Gerard Butler were busy taking snaps of themselves.
Seemingly excited to be at the biggest tennis match of the year, the Hollywood stars - in co-ordinating summer suits - couldn't help but take a selfie.
Cooper and Butler's display of bromance at the men's singles final was almost as riveting as the tennis itself...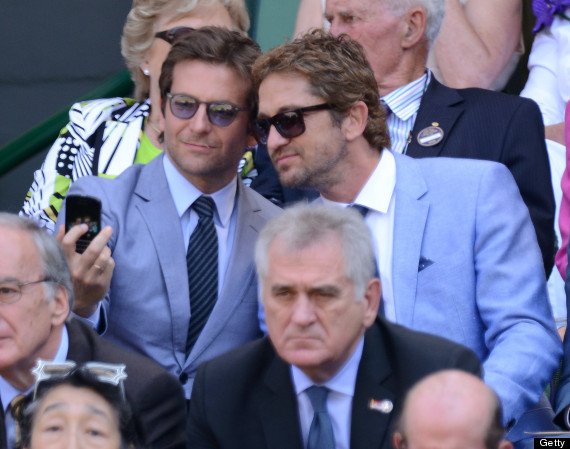 The actors weren't the only stars spotted on centre court - Victoria Beckham was also at the match with Gordon Ramsay's wife Tana, although the chef was nowhere to be seen.
Posh, who was even seen to crack a brief smile, later tweeted: "What a fabulous British day! Congrats @andy_murray."
Butler was also seen saying hello to Coleen and Wayne Rooney at the final.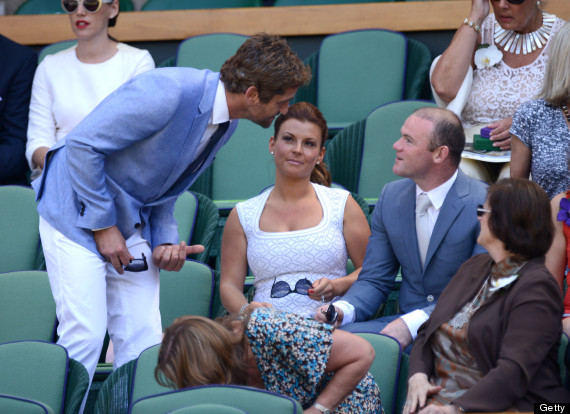 Andy Murray became the first Briton in 77 years to win the Wimbledon men's singles title after a straight-sets victory against Novak Djokovic, on Sunday.
The Scot emerged triumphant 6-4 7-5 6-4 against the world number one for his second Grand Slam.
The 26-year-old high-fived spectators in the crowd as the enormity of his achievement sank in before he dashed up to his box where he embraced mother Judy.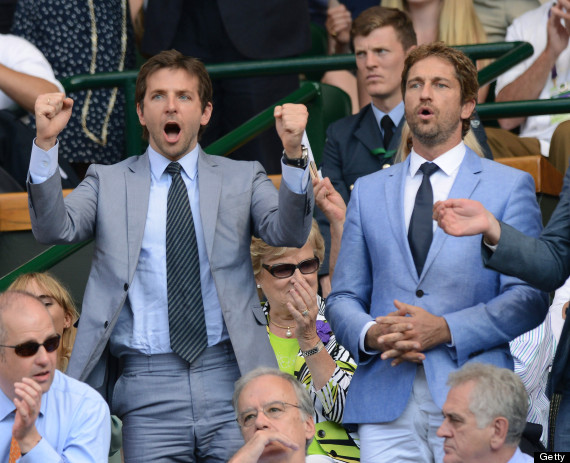 Asked about how it felt to hold the trophy, Murray said: "It feels slightly different to last year. Last year was one of the toughest moments of my career.
"There were so many long games and I don't know how I came through it."