Heidi Klum was the pioneer of the 'bodysufring' selfie craze last year, but she's taken it to a whole new (totes inappropes) level with her latest snap.
The model and 'America's Got Talent' judge posted a pic of her actual bum crease on Twitter. Yes, you heard.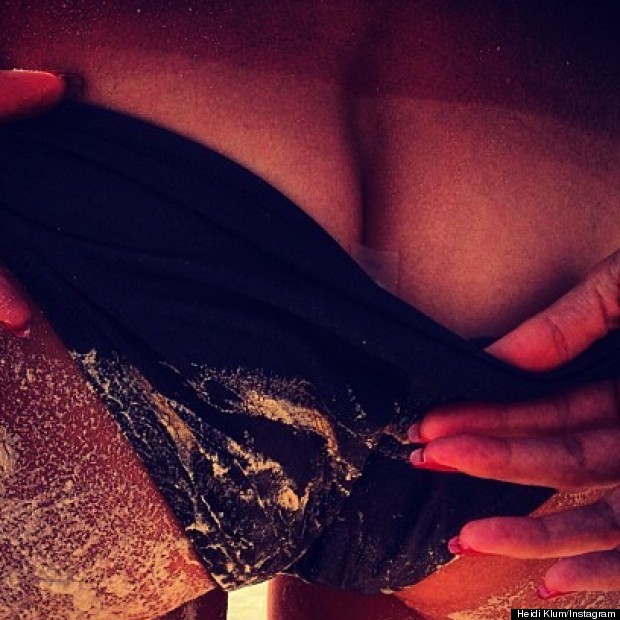 She was sunning herself on a beach in the Bahamas when she pulled down her bikini bottoms to reveal her errrm, bottom as she showed fans her burn tan lines.
"Ouch!" she simply posted alongside the photo.
But for fans of the more conventional Twitter bikini snap, Heidi also posted a picture of herself frolicing in the waves, showing off her new dreadlocks.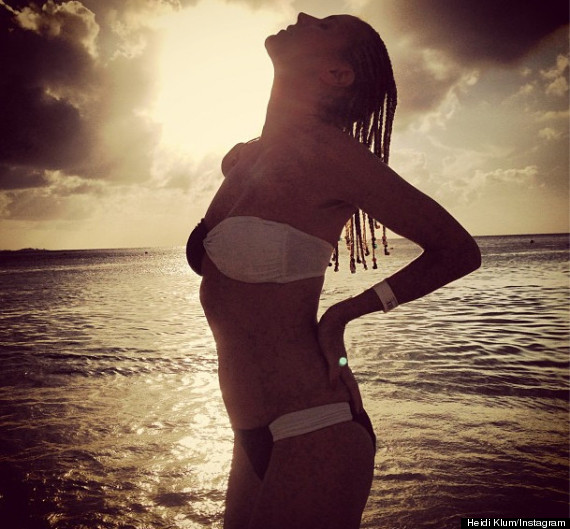 "Thank you for another beautiful day in paradise," she wrote as she posed in the monochrome two-piece.
Looking cracking, Heidi.
LIKE US ON FACEBOOK | FOLLOW US ON TWITTER
ENTER OUR FAB COMPETITIONS:

Win £250 In Shopping Vouchers With 'Song For Marion'

Win Wilderness Festival Boutique Camping Weekend Tickets, A Banquet Feast And Relax In A Lakeside Spa Hot Tub

Win Tickets And A Fantastic Charlie And The Chocolate Factory Experience For Your Family