Remember 'Bodyline'? The unforgettable mini-series telling the story of how the 1932 England cricket team took on the might of Aussie batting legend Don Bradman, adopted the 'leg theory' technique, ie. bowling straight for the body and potentially knocking a few Aussies out in the process?
Well, this isn't as good. Obviously. It can't be. That series stands alone in the hearts of everyone who watched it, including me, who made a trip to the Melbourne Cricket Ground on the back of it, and went straight to wonder at British bowler Harold Larwood's shoes in the museum there. But in the absence of that...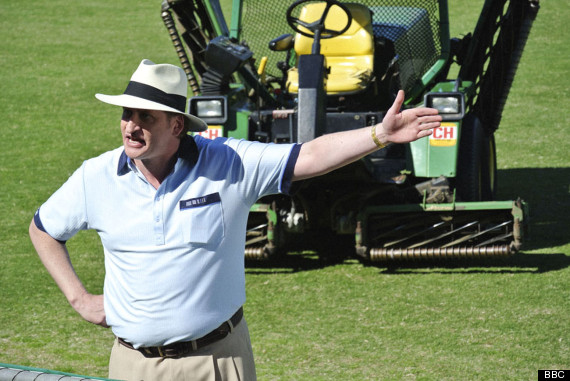 Lachy Hulme plays the title role in this gripping mini-series
This is NEARLY as good. After all, nobody does a mini-series like the Aussies, when they combine nostalgia with sun-kissed colour, good acting and a ripping storyline (think 'Vietnam', 'Bangkok Hilton', 'My Brother Tom'...) and this is no exception.
It's the real-life story of Kerry Packer, a media mogul cut to very similar cloth as Messrs Murdoch and Maxwell, all charisma, cigars and a dynastic sense of entitlement. As the owner of the Channel 9 network in Australia, Mr Packer's particular beef was with the Australian Cricket Board, during the Ashes series of 1976, who deigned to give broadcasting rights to his rivals at the ABC.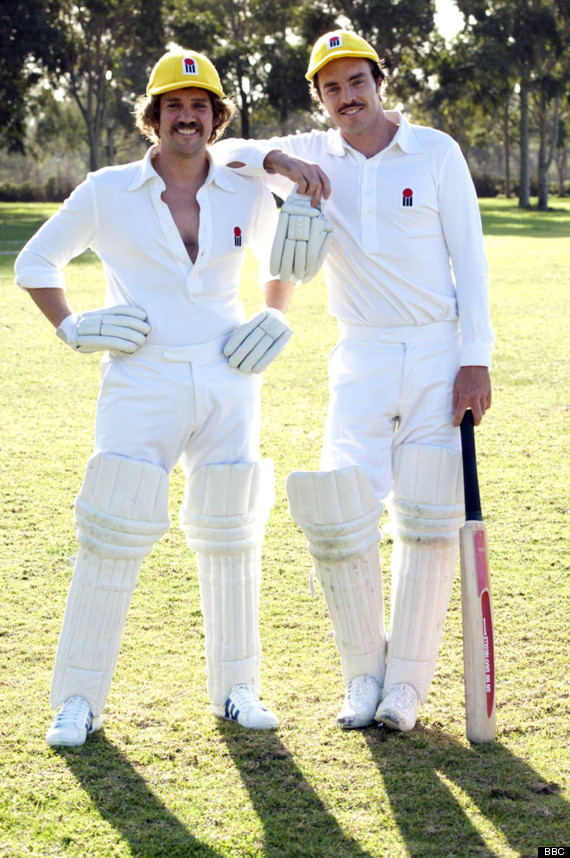 Recognise these two?
And so, Packer spat the dummy, kick-started his own World Series Cricket, enticing some of the sport's best players with large pay-cheques, and they didn't even have to wear white! Packer changed the game forever, and he's brought to life here with a cracking performance from a convincing Lachy Hulme. Cricket fans will have fun spotting some of the sport's most distinctive figures, including a comical Richy Bernaud, as well as the Chappell brothers, and non-cricket fans can have fun imagining what it would be like if, say, Simon Cowell, decided he was going to start his own football association and show FIFA how it's done. Because that's the modern-day equivalent... just imagine!
'Howzat! Kerry Packer's War' is on BBC4 at 9pm tonight. Watch the trailer below...