Daft Punk are now literally helping people 'Get Lucky' after lending the name of their hit comeback song to Durex condoms.
The packaging features the artwork from the French duo's chart-topping track and now we've got a first look at the rubbers after American DJ and producer Diplo posted a picture of the open branded packaging on his Facebook page..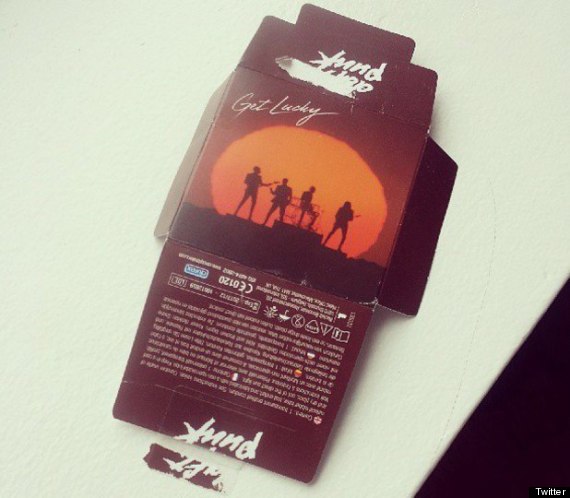 Durex has sent out packets of the condoms to famous DJs as part of its publicity campaign and Diplo wrote: "Thank God I had those Daft Punk condoms last night."
Daft Punk aren't the first music stars to lend their name to the brand, JLS also joined up with Durex to release their range of Just Love Safe condoms in 2010 but were largely ribbed for it by the press. Daft Punk have the upper hand in that their always-concealed-faces are not on the packets.
'Get Lucky', the lead single from their fourth studio album 'Random Access Memories', also features vocals from Pharrell Williams and Chic guitarist Nile Rodgers. It held the number one spot in the singles charts for a month and has now sold over one million copies in the UK.