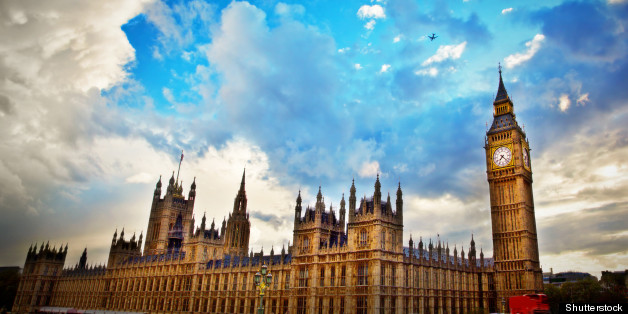 Shutterstock
Revolutionary changes to the way MPs vote on laws would cause chaos in Parliament and be a huge blow for the Labour Party, critics warn.
Proposals to allow English MPs a veto on English-only laws are reportedly set to be announced in the Autumn.
This would radically change the balance of power at Westminster and would effectively mean Labour would be unable to govern without a handsome majority in the Commons.
The vexed problem of which MPs should be able to vote on laws affecting different parts of the United Kingdom has never effectively been solved.
Now, The Independent claims that plans are set to be announced for all English MPs to be given the power to reject measures that do not affect Scotland, Wales and Northern Ireland.
This would mean that a Labour government with a slim majority could be unable to pass laws affecting matters like transport and education - which are devolved - because it would not have the support of its 67 Scottish and Welsh MPs. In 2010, Labour won 190 seats in England, compared to the Conservatives' 296.
Peter Kellner, of YouGov, told The Huffington Post UK the proposal, if it became reality, would have a drastic effect on the "political arithmetic" of the United Kingdom.
LIKE HUFFPOST UK POLITICS ON FACEBOOK | FOLLOW US ON TWITTER
"You would have the potential for a Labour government, with a Labour Treasury, and Labour policies - but Parliament could effectively adopt Conservative policies," Kellner said.
There could even be an "informal" cabinet for the opposition, he said.
The fact that Scottish, Welsh and Northern Irish MPs can vote on changes to English schools - but English MPs have no say in the other nations - is a long-running political headache.
Kellner said it was better to have an "untidy" constitution that works, than meddle with it and create "mayhem."
The government has set up a commission to try to find a solution to the so-called West Lothian Question, named after the constituency of the MP who first coined the phrase.
The Independent quotes Labour's shadow Cabinet Office minister Jon Trickett describing the proposals, which were not mentioned in the recent Queen's Speech, as "hare-brained".
Labour MP John Mann, who represents Bassetlaw in Nottinghamshire, told HuffPost UK: "It's total nonsense.
"There is stuff in London that is nothing to do with my constituency that I vote on.
"I support a Parliament of the United Kingdom. My constituency has as much in common with someone in Scotland as with London and the South East."
Katharine Peacock, director of research for Comres, said the move would put Labour at a disadvantage because of its strong support in the devolved nations.
However, she said it would not necessarily lock Labour out of deciding England-only matters.
This is because according to current polling, Labour is set to secure a majority in England.