In a recent interview with Vogue, Anne Hathaway opened up about losing 25lbs for her latest film, Les Miserables, saying: "The idea was to look near death... It was definitely a little nuts. "

And she was certainly showing off its effects on the red carpet at the 2012 Women's Media Awards in New York, donning a figure-forming black sheath.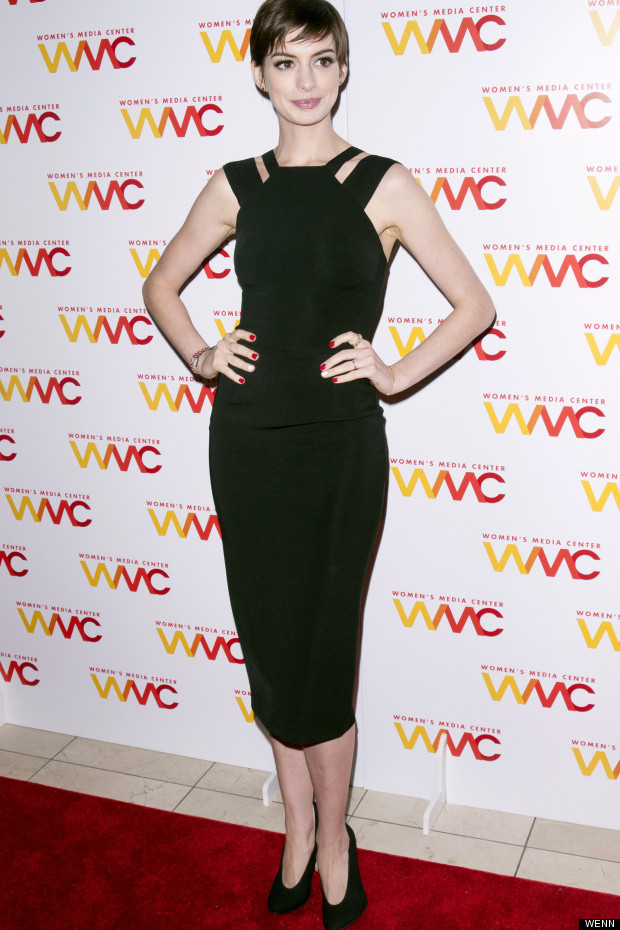 Teaming the look with red nails, bootie-like heels, and her super-classy elfin haircut (which, btw, she told Vogue she "loves"), the overall look was very Audrey Hepburn, and very sophisticated.

It's a big thumbs up from us - she definitely doesn't look "near-death" in this dress.