Who? Sarah Harding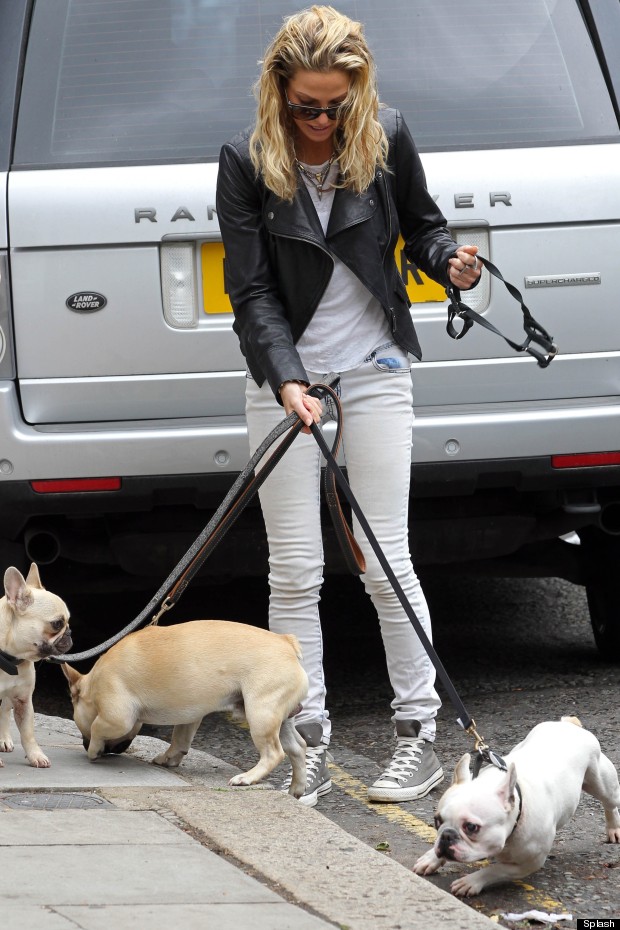 What? Sarah's dog walking style isn't the most practical when walking three super cute french bulldogs on a wet and muddy afternoon. The Girls Aloud member opted for white skinny jeans, a white t-shirt and a pair of grey Converse.

Where? Out and about in London.

Verdict? Sarah looked the ultimate rock chick teaming her whites with a black leather jacket and Ray Bans, but we predict that those bright whites will have to go straight in the washing machine when she returns home...