While we were curled up on the couch watching reruns of Keeping Up With The Kardashians last night, Kate Moss was doing what she does best (aside from modelling, obvs) - attending parties and looking, quite simply, fabulous.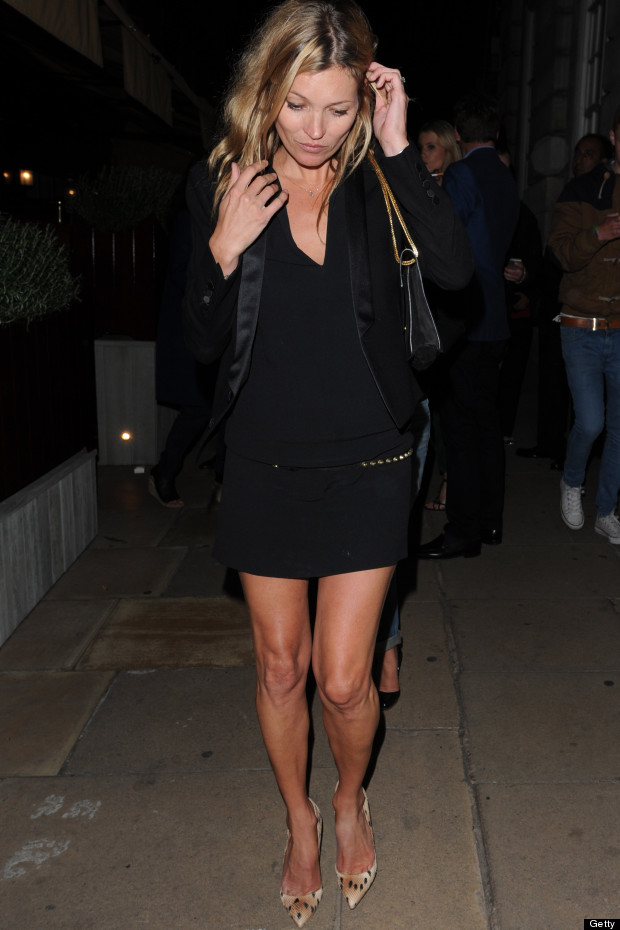 Her first port of call was Selfridges department store to celebrate the launch of her long-time friend and make-up artist Charlotte Tilbury's House of Rock 'n' Kohl - a pop-up beauty area featuring a gigantic 3D portrait of Kate.

After a twirl for the cameras, a spot of air-kissing and a glug of champagne, it was on to private members' club Loulou's where she most likely danced the night away and captivated everyone with her model smizing.

Partying details aside however, we have to highlight Kate's choice of outfit for her whirlwind night of socialising. The 39-year-old model stuck to a classic style brief - jet black separates in the form of a mini zipped skirt, low-cut black top and a cropped tuxedo blazer. She accessorised with a chunky gold-chain handbag and animal-print Louboutins.The perfect look no matter what the dress code is.

Ladies, take note.

Indulge in some more supermodel spotting in our gallery.