Year on year we swoon over the red carpet dresses floating down the French Rivera in celebration of the glitziest film event in Europe - Cannes Film Festival.

Said gowns are perhaps the MOST stunning when it comes to couture, silhouette and structure. Cannes is all class - it's about being understated, chic but with hint of drama.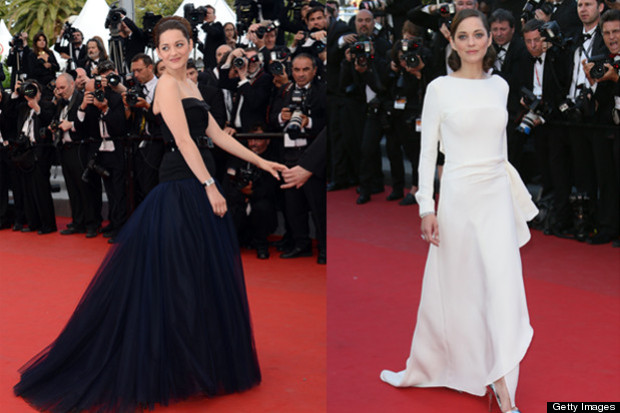 We've looked back at the 2012 ceremony and lined up a gallery that compares last year's dresses to this year's. Take for instance, Marion Cotillard - would you go for her black and navy Christian Dior Couture from last year or are you all about the all-white Christian Dior gown she wore this year? And, let's just say this proves Cara Delevingne has undergone the mother of all style makeovers in the past 12 months.

Click through our gallery below and like all the looks from the stars in their gowns - 2012 and 2013. Who can really work the Cannes circuit? Whose look tops last year's? AND whose gown is a big no no no?