You should never be sad if you just can't pull off a trend. You can try, but some pieces are impossible. So, don't be dismayed, Kourtney Kardashian - NO-ONE could look good in a leather roll-neck.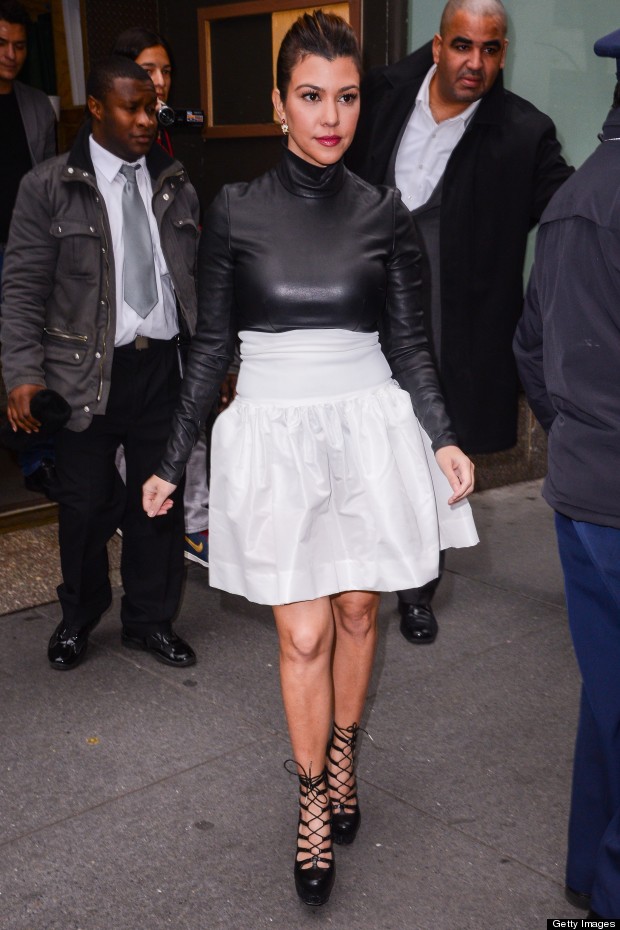 Yes, you just read that correctly - a roll-neck made from actual leather.

Kourtney teamed it with a high-waisted white skirt while promoting her new show Kourtney & Kim Take Miami at Sirius Radio in New York.

The result? Her breasts look absolutely terrifying. Villainous, even. So let this be a lesson to us all. Thanks for taking this one for the team Kourtney.