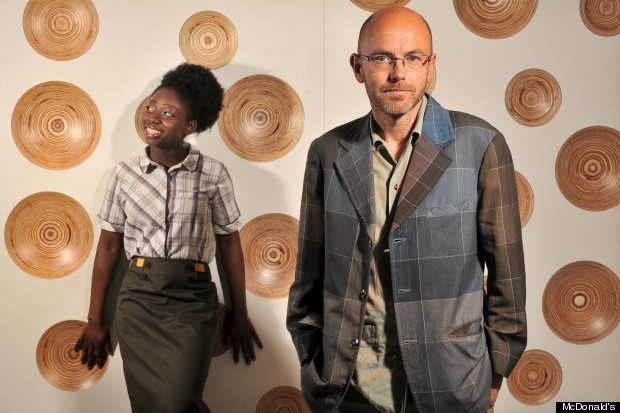 With all eyes on the Olympics this summer we're expecting everyone connected with the event to be looking their best. It looks like fast food chain McDonald's have had the same idea as they have partnered up with British designer Wayne Hemingway to create a range of eco-friendly clothing for the Olympic Park restaurant workers.

Hit play on the video to see Wayne talk about the collaboration and to take a closer look at the garments:



The range is the result of McDonald's challenging Hemingway to create a 100% recycled uniform. The outfits form part of McDonald's sustainability initiative and the eco-friendly aspect - the idea of closed-loop uniform supply - chimes with the company's mission to achieve zero waste.