FAIL? Nu uh this would be a hail - print is HUGE this season and the kookier the better, ergo we LOVE this Katy Perry ensemble.

KP's on stage style for the 2013 ASCAP 'I Create Music' Expo in Hollywood this week was all about the phone-print dress and metallic sandals. The dress - ho yes, but Katy could have added inches to her look with a killer pair of heels.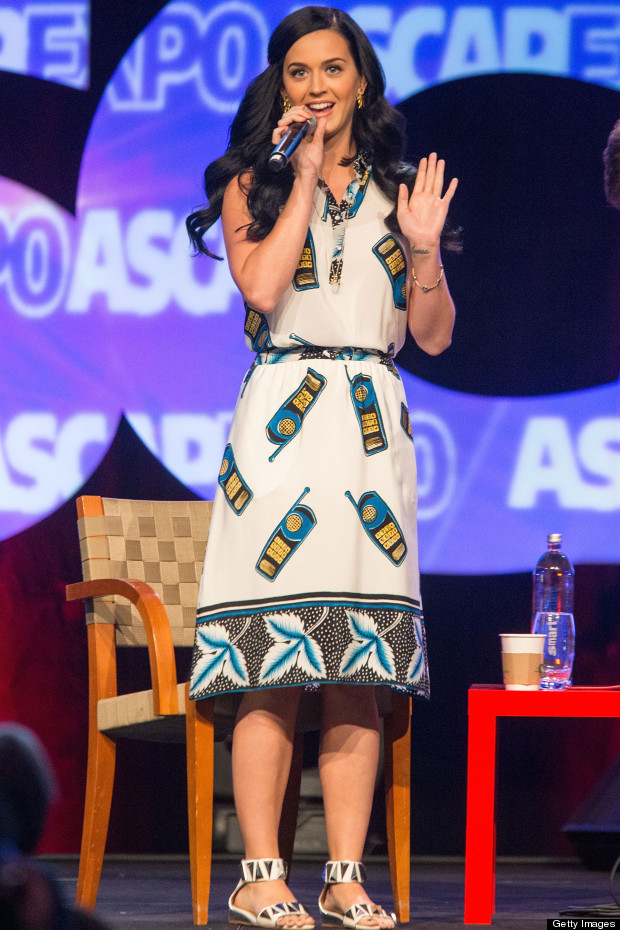 Here's a look at more crazy-cool outfits a la Katy Perry, yes that would be a watermelon playsuit...