Do you know what we LOVE about Gillian Anderson? Girl always brings the proper, old-fashioned, I'm-a-damn-lady glamour. And for a Relais & Chateaux charity dinner in London, of course she was easily the best dressed guest.

The actress wore a Safiyaa embellished black fishtail with peplum and her hair? Smooth, classic blonde curls.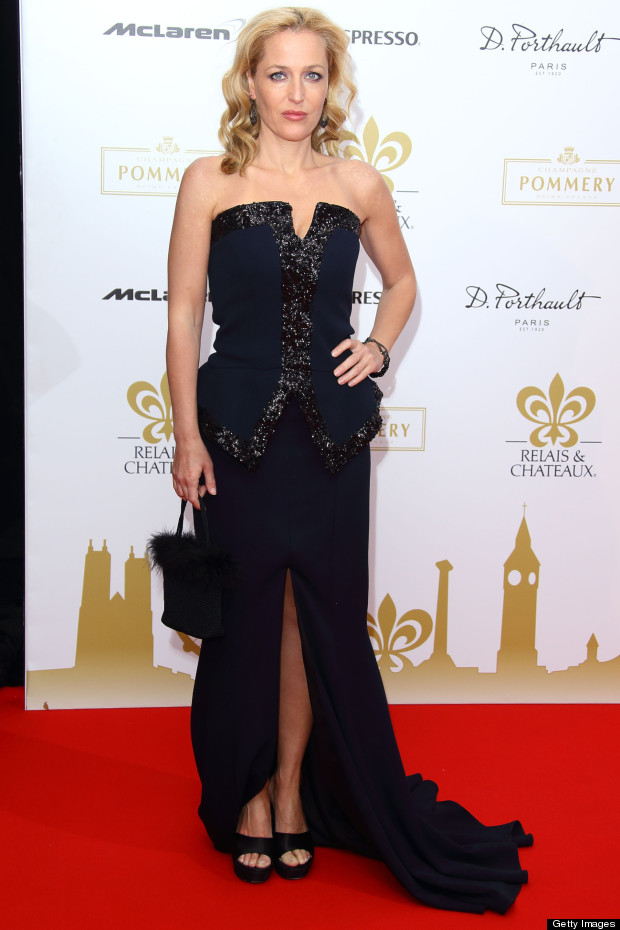 Yep, we're not sure how all of those features on one dress works either but they just do - it's probably the Gillian effect.

Inspired to add some fancy to your wardrobe? Take a flick through our favourite bits of frill and flounce this season...