Simon Cowell has apologised to Katherine Jenkins after taking a swipe at her on Britain's Got Talent. The bootleg jean-wearing Syco boss made comments about the opera singer during the June 1 semi-final in reference to her current career, er, shortcomings.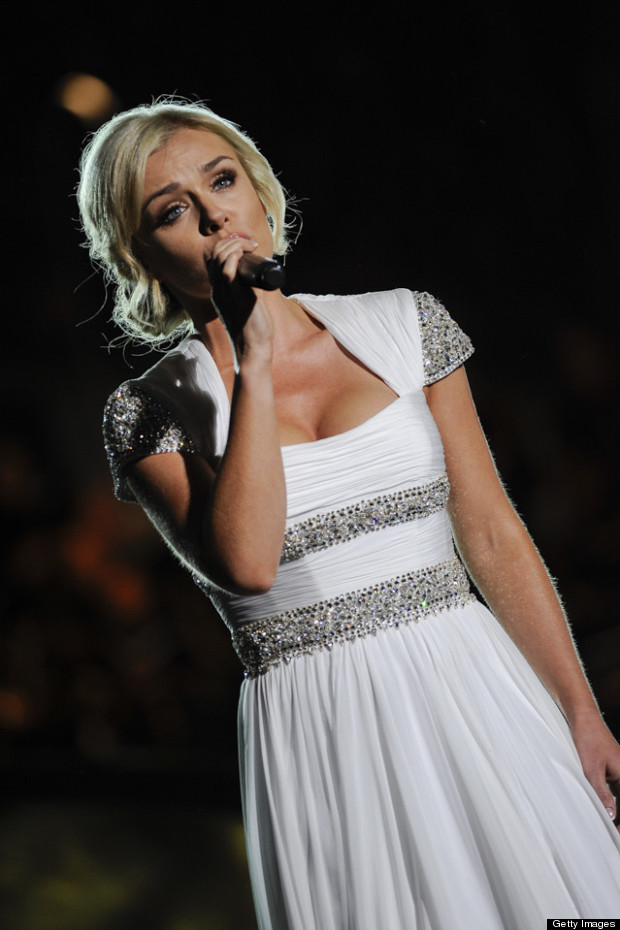 "What's interesting is," he told contestant Aliki Chrysochou, "with Katherine Jenkins taking a big dip at the moment, maybe your time has come."

Simon's remark came after Katherine announced last week that she had left her record label, Warner Music. She told fans that she currently "sworn to secrecy" about where she is going to next. Hmmm, riiight.

Simon has since taken to Twitter to apologise publicly, simply writing, "Sorry Katherine. X." What a heartfelt apology!

However, Katherine was quick to defend the music mogul replying, "Don't be too hard on @SimonCowell ...He did also send a proper apology by way of text #ApologyAccepted #FriendsReunited #BGT"

According to reports Katherine was apparently dropped by Warner after she lost the company an estimated seven-figure sum and began to make diva-like demands.

BUT, the 32-year-old has denied all rumours, saying, "This is a happy time for me personally and as an artist, so please do not be concerned by nonsense reports in the press."