After discovering Rochelle Humes has wound up with not one, not two, three or even four prams you'd be forgiven for thinking there was more than one baby on the way. But, no - she's just got super generous friends. After throwing an extravagant baby shower, The Saturdays singer ended up with no fewer than FIVE buggies when she forgot to specify exactly what gifts she needed.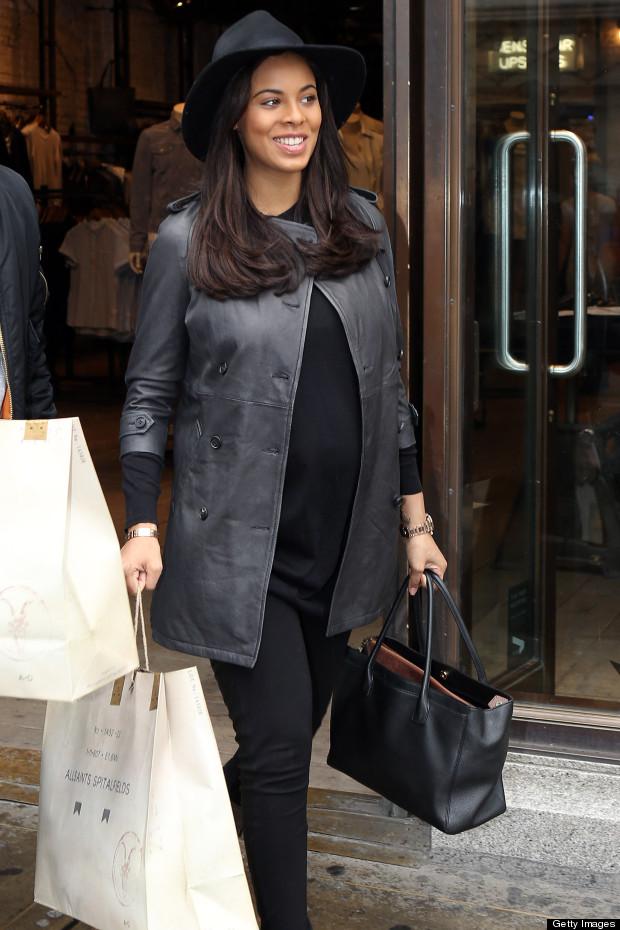 A few of Rochelle's pals had the same idea and splashed out around £800 a go posh prams. Hubby Marvin's JLS bandmate, Aston got a little carried away when he sunk £2k on a top-of-the-range buggie.

A source apparently told The Mirror, "Rochelle loved the idea of an American-themed baby shower but had no idea her guests would be so generous in their gifts.

"She was expecting a couple of babygros and a few toys - nothing as extravagant as a pram. Let alone five prams.

"As each buggy got wheeled into the room, it became increasingly more awkward for all concerned. Poor Rochelle was mortified.

"She's now had to give up a spare room for all the prams whilst she and Marv decided what to do with them. It's just a shame she's not expecting quintuplets, really."