As she stepped off the stage after her final performance in the high-end cabaret show, Crazy Horse, Kelly Brook was treated to a surprise 33rd birthday party thrown by her glamorous co-stars.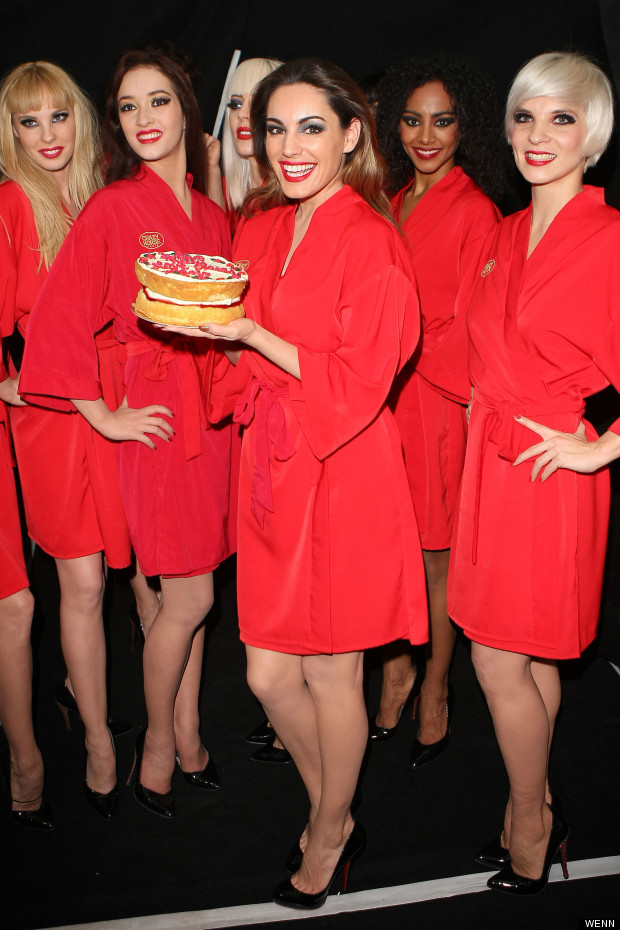 Still sporting the show's thick make-up (no wonder they get through 500 litres a season and 300 Crazy Rouge lipsticks) , Kelly was presented with a big Victoria sponge, which she showed off in her dressing gown and Christian Louboutins.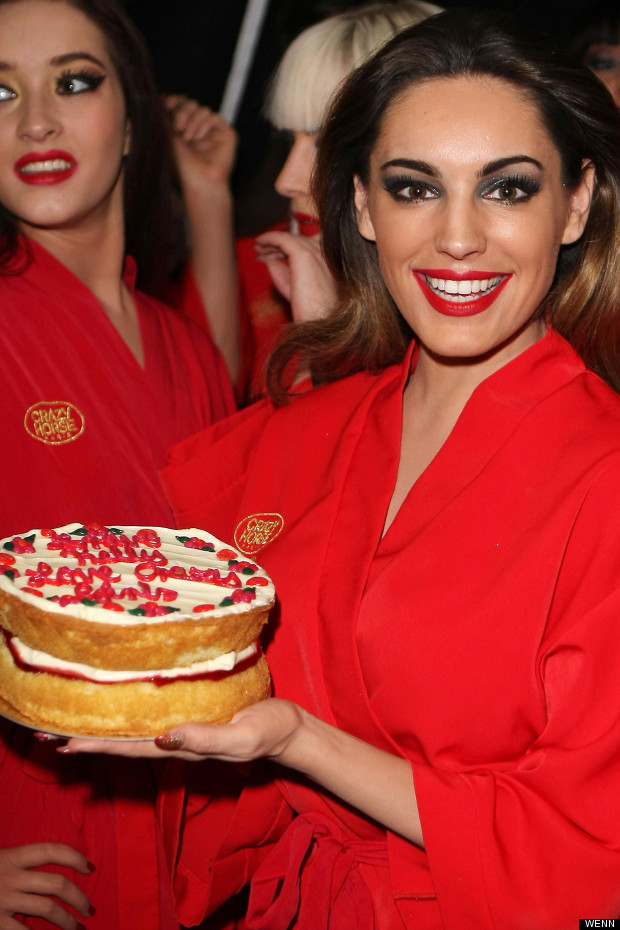 The star has said she begged producer Harvey Goldsmith to let her be a part of the show, as dance is her first love.

Blending eroticism with high fashion, corsets are by Poupie Cadolle and heels by Louboutin, the show has been a fixture in Paris for the last 60 years.

We think Kelly did a pretty good job in the show's London stint... Happy birthday, Ms Brook.