She's not exactly old enough but we really, really, really wish Gwen Stefani was our mum. Not only is she uber cool but she's so damn stylish it makes our eyes hurt.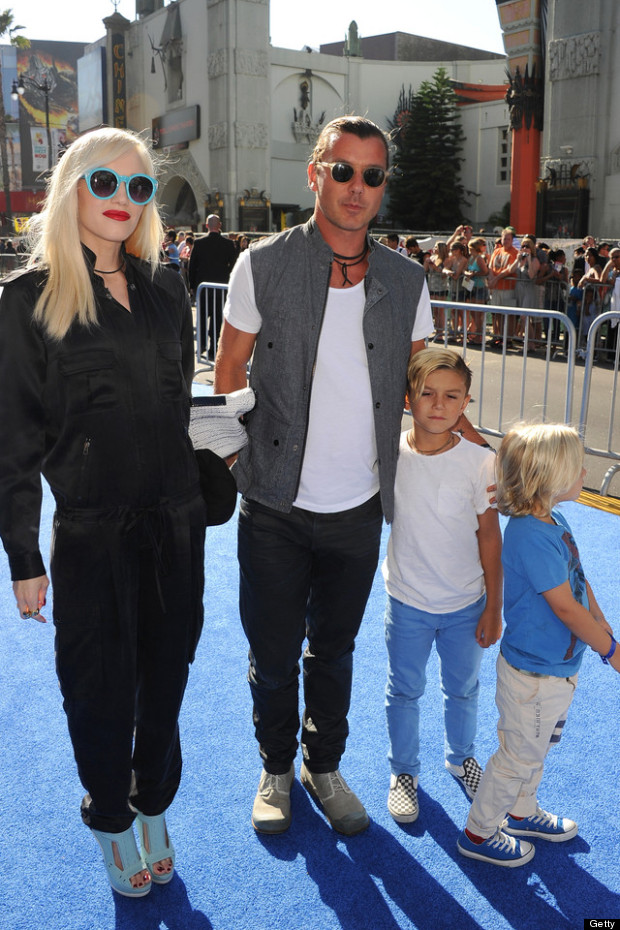 When she rolled up to the Monsters University premiere in Hollywood on Monday she looked super chic in an all-black jumpsuit teamed with awesome blue shades and matching heels, our wishes only increased further. Sigh.

Out with the whole clan, Gwen smiled for the cameras as she posed alongside hubby Gavin Rossdale and sons Kingston and Zuma.

As ya'll know, Father's Day has only just gone and speaking to telly host Ryan Seacrest before the big day Gavin said, "[Kingston and Zuma] are still at the age where they tell me about the surprises. Like, 'Don't go in that room your surprise is in there.'

"But I don't know what to expect and Gwen is always really good at that stuff. She knows how to make any day fun, especially the kind of days like Father's Day, Mother's Day, Independence Day, anything that is a special day, that's right up to her in the house," he added.