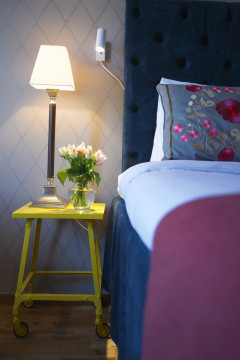 USP: Cosy hotel in an ideal location to explore one of Sweden's most underrated (read, great) cities.

Book it now if: You are looking for an original idea for a last minute summer city break.

Bedding down: Settle in to one of the spacious rooms at Noble House. Imaginative decor pleasantly disguises this modern hotel's inclusion in the vast, generally dependable, Best Western portfolio, and there's a comfortable, contemporary-feeling ground floor cafe-bar that's as good a place as any for plotting sightseeing excursions. Then, head out the back door and you're in the middle of Malmö's quaint, cobbled old city (the Gamla Staden), opt for the front exit and it's a quick stroll across Gustav Adolf Square to the heart of the shop-and-cafe-dense downtown.

Feed me: Fill up on the yummy breakfast buffet ranging for mini pastries to more Swedish fare like rye crackers, pickles and hard boiled eggs. Out and about in Malmö follow the locals to a wide range of global flavours like tangy jerk chicken. Perched on the bottom tip of Sweden, facing towards Denmark and the rest of Europe, Malmö has a reputation as one of the country's most multicultural cities, and its residents' dining tastes are similarly diverse. We also have it on good authority that everyone has tacos on Friday night, so you should too!

Easily bored: Explore Malmö's central city including the charming, tree-lined shopping streets around Davidshall. If you share our sweet tooth don't miss the Chokladfabriken museum, which produces its own sweets as well as teaching the history for the famous foodstuff. If you end up a little too full after your chocolate break, burn it off by taking a walk out to the waterfront development around the striking Turning Torso (the city's most famous building). In the evening catch one of Sweden's many up and coming pop bands that the famous Debaser bar. An awesome night out and will likely give you smug bragging rights when the act break the UK. MyDaily caught adorable new electro duo Icona Pop while we were in town and have been confidently declaring them the next big thing to anyone who will listen.
If you have a few days to explore, definitely take advantage of one of Noble House's other great selling points: it is walking distance from the central station which makes it a good base camp for exploring Copenhagen. You can hop on one of the many trains to the Danish capital for the day, rent a bike, explore the city and still make it back in plenty of time for a holiday-worthy rest.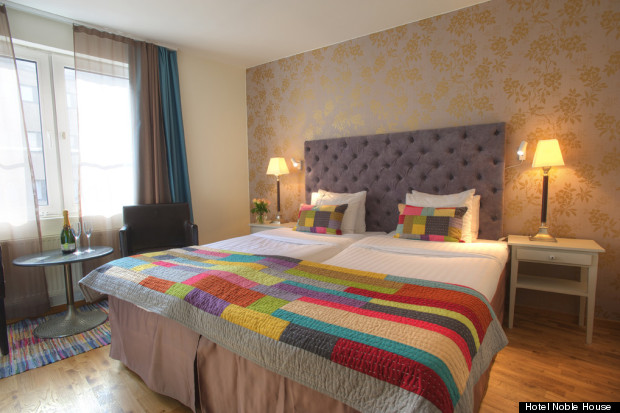 What's the damage: Standard double rates including breakfast from £80 a night so you may as well stop make excuses for why you can't afford to get away.

Point me in the right direction:
Best Western Plus Hotel Noble House
Per Weijersgatan 6
211 34 Malmö
Tel: 040-664 30 00
Email: info@hotelnoblehouse.se