Samantha Cameron joined her husband David at Margaret Thatcher's funeral on Wednesday morning. The Prime Minister's wife arrived at St Paul's Cathedral in a black and beige outfit paired with a pillbox hat and suede stilettos, but is there more to her funeral attire than meets the eye? Lady Thatcher championed the pussy-bow blouse throughout her time in parliament in the 1980s. She often wore the style underneath a black blazer or overcoat with a pearl necklace and a brooch.

Samantha kept her look accessory free, but it was classic and chic, which raises the question - was Mrs Cameron inspired by Margaret? Okay, so Sam Cam's taste in fashion also happens to be simple and sophisticated, but coincidence or not, her choice of shirt was a fitting tribute to Thatcher and her signature style.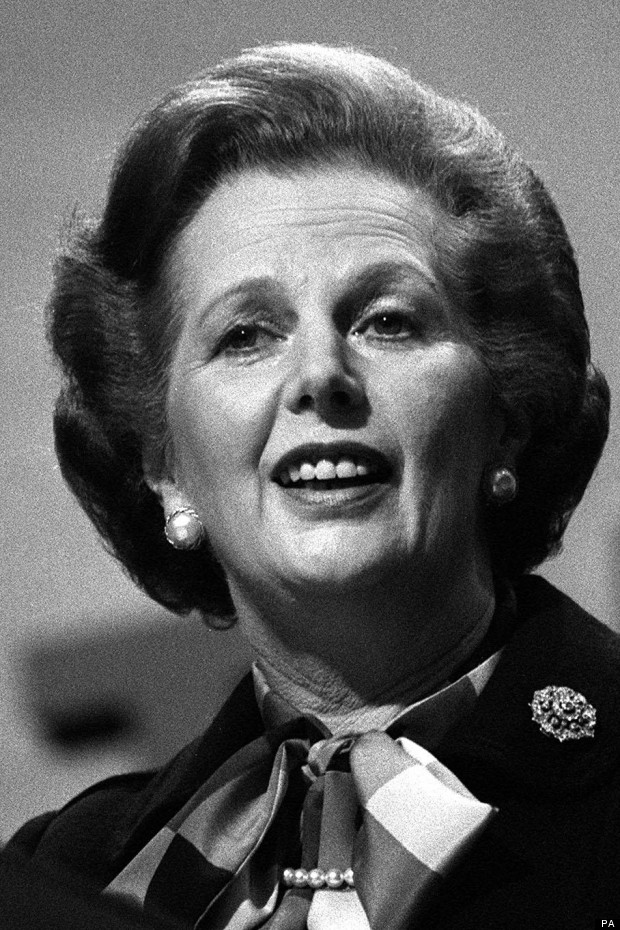 See more of Sam Cam below: