Kim Kardashian stripped down to her delicates and pulled on a whole host of fur and feathers for a raunchy/questionable shoot with French magazine Factice.

There's no doubt in our minds that the boys will love this sizzling spread, but we can't help but wonder if Kim's been raiding granny's knicker drawer...




The 32-year-old showed off her world-famous curves in a range of nude underwear... Hang on a second, is it just us, but surely you only don your not-so-sexy flesh-coloured underwear when you know no one is going to see it, right?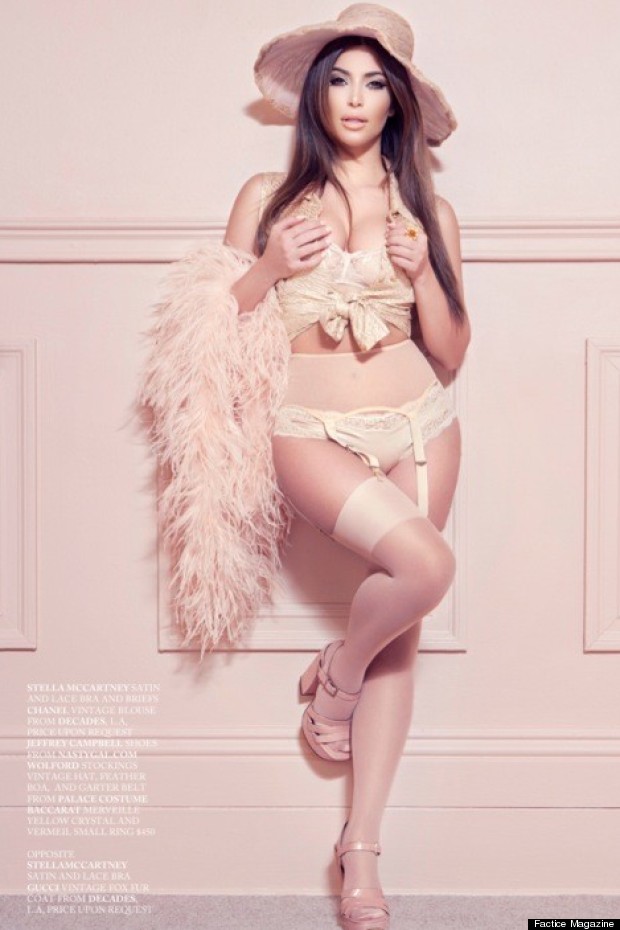 More walnut whip than French fancy, can you really blame us for giggling at rather than lusting after Kim in this editorial spread.