When Kim Kardashian saw those two lines appear on that at-home pregnancy test, she probably thought she'd be sporting the most famous baby bump in the world. No such luck Kimmy, it just wasn't to be.

Imagine the look on her pre-pregnancy-announcement face when Kate Middleton was taken to hospital with morning sickness and she realised she'd have to out maternity wear a Royal. We'll hand it to KK, she certainly greeted the challenge with gumption.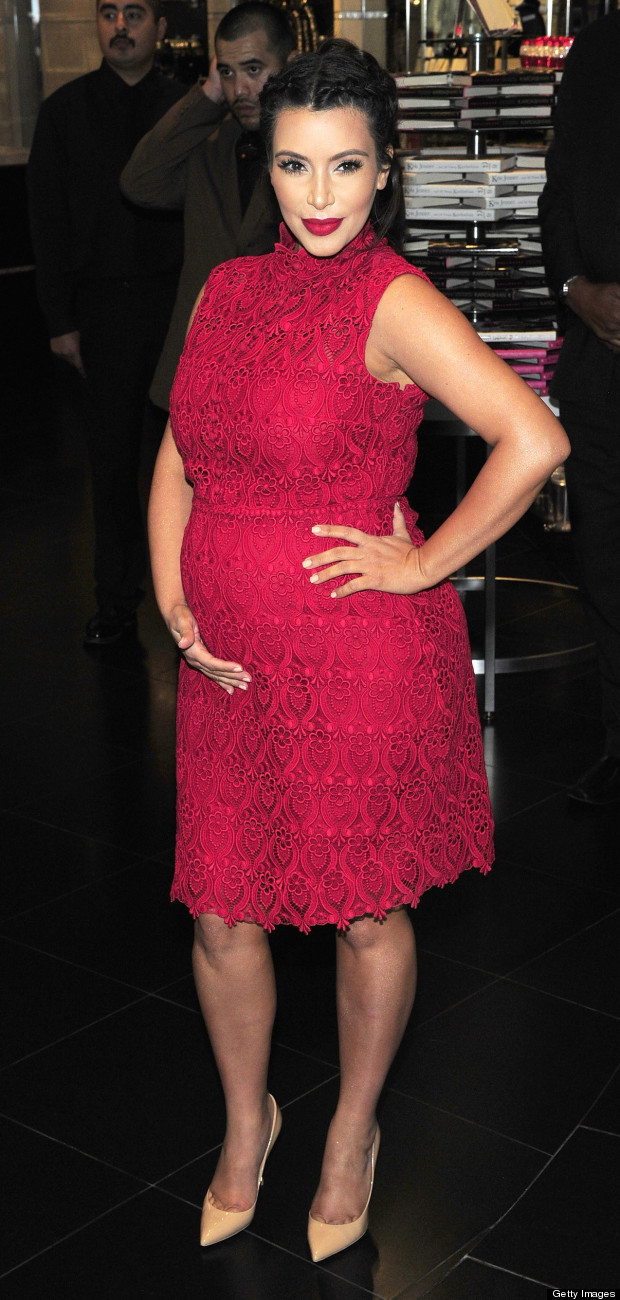 While Kim hasn't exactly donned your archetypal maternity wardrobe, since she and Kanye West dragged Team MyDaily out of bed at gosh knows what time to report on their baby news, the Duchess has far from succumbed to a pair of elastic-waist jeans either.

The result? Two very fashion-conscious pregnancies with varying degrees of success. Note to Kim, if there's a time to give up on the leather trouser trend (which is uber questionable to begin with) your second trimester is the one.

While Team MyDaily hope and pray that KK and KM's babies are born on the same day, we're killing time comparing the maternity wears of the two most famous mums-to-be on the planet.

First up, Kim. Let's see those skin-tight dresses, oversized collars and stiletto heels...



Now it's time for a bit of Kate. Who, as always, manages to nail a coat, bump or no bump...



What's the verdict. Who comes out on top in the style stakes?