Derek Lam dress, which finished mid-calf and was cinched in at the waist with a fierce black belt. Pointed black courts and a chic updo provided the finishing touches.

While Kristen broke away from the so far strictly monochrome Snow White promo tour colour-scheme, Charlize Theron stuck to it in a black jumper and fitted mini, with her staple strappy sandals.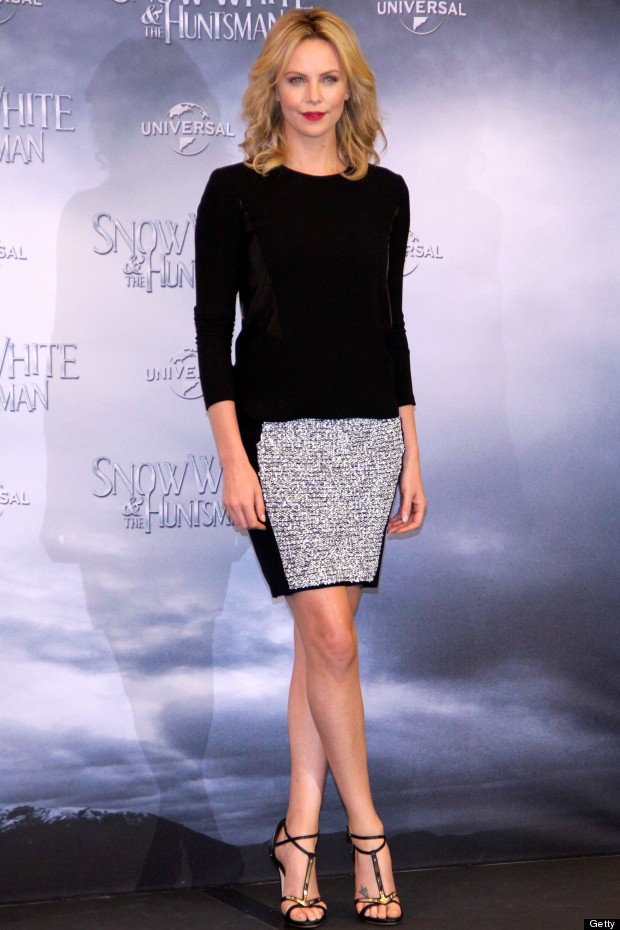 The pretty pair were joined by Brit actor Sam Claflin, and director Rupert Sanders on the German red carpet.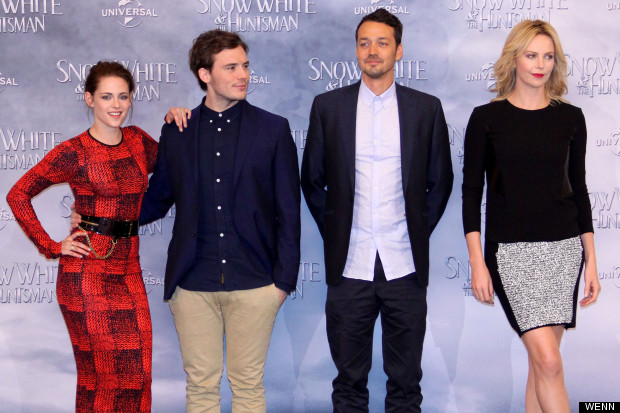 More like this please Miss Stewart!