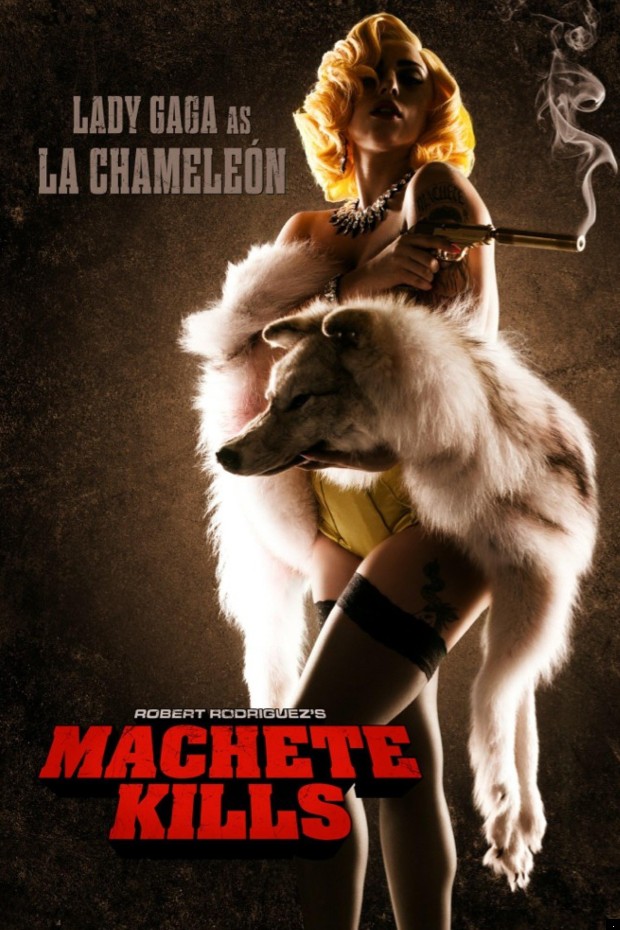 It looks like it could be a still from one of her music videos but this is actually the character poster for Lady Gaga's movie debut as La Chameleon in Robert Rodriguez's 2013 film, Machete Kills.

The singer is set to star (well, we assume 'star' although we have no idea whether her role will be substantial or more of a cameo) alongside Sofia Vergara, Jessica Alba, Danny Trejo and Mel Gibson in the project.

We know nothing about the role aside from what's on the poster so... she's an underwear model with a silenced gun who enjoys wearing dead wolves? PETA are going to love that, faux or not.

It seems that Gaga has impressed director Rodriguez with her acting chops as he took to Twitter to exclaim "she kicked SO MUCH ASS!"


I just finished working with @LadyGaga on @MacheteKills , she kicked SO MUCH ASS! Holy Smokes. Blown away! yfrog.com/kezw3dnj

- Robert Rodriguez (@Rodriguez) July 26, 2012