Note to girls everywhere: just because Megan Fox is half way to convincing you that stockings are not only a good but a super-sexy idea, just remember - they're totes impractical.

The hotter than hot (yes, Team MyDaily has a girl crush) actress stripped off in a steamy shoot for a gadget (eh?) ad campaign AND slipped into a pair of saucy stockings, complete with corset and kimono.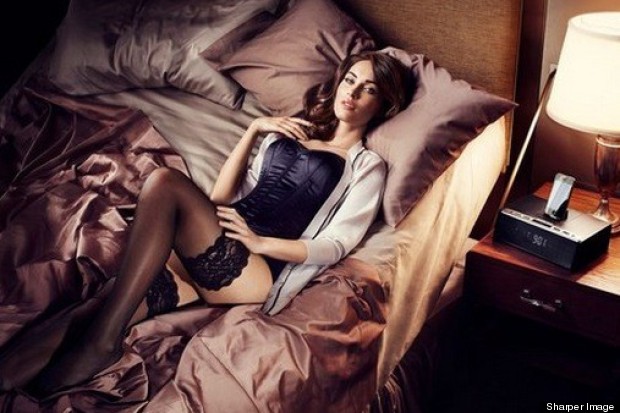 We've all dashed down to M&S to purchase a pair of black hold-ups thinking we'd look the bees knees in the boudoir, only to find that they are SO uncomfortable when trying on at home. For a garment named the "hold-up", they're not very good at staying up either.

However, if Meg's really got your knickers in a twist and you're all up for trying out the lusty look for yourself, here's the PERFECT gallery for you...