Tara Starlet and her mother Joanne set up her vintage-inspired, eponymous fashion label Tara Starlet together after a buyer from Topshop showed interest in their trendy London market stall. The self-confessed 1940s addict caught up with MyDaily and chatted family, gypsy dresses and Frenchy from Grease...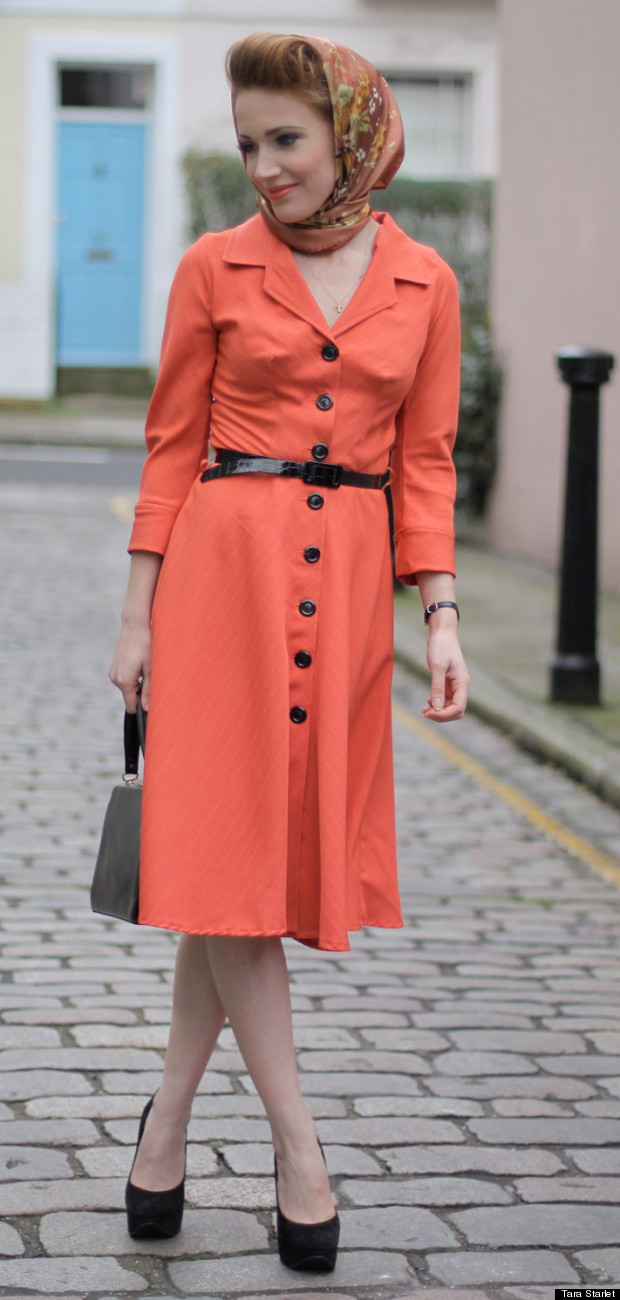 When I look in the mirror I see... my mother's daughter. We set up the business together eight years ago, and on the day of the launch she was diagnosed with leukemia. She died in 2011 and since then I've noticed that all the things that used to annoy me about her, all the things I used to berate her for are exactly the things I do myself. I've learnt to accept those things and have come to love them over time.

If I was stranded on a desert island with one dress it would be... I'm obsessed with Valentino couture but I don't think it would be the best idea to take couture to a desert island. When I go away on beach holidays I like to wear cotton and simple shapes. A vintage gypsy dress would be perfect - I could stay cool and covered from the sun.

When I was at school I wanted to be... a dancer. I was convinced I was going to be a dancer. I started ballet when I was two-and-a-half and was in a semi-professional dance act for nine years. During my GCSE dance exam I injured my knee badly and was told by doctors that I shouldn't dance again. In hindsight I shouldn't have listened and carried on. I went on to study drama and wanted to be an actress, I'd always performed and always loved the stage so it just seemed natural.

My biggest style triumph was... on my 21st birthday. My mum made me a replica of the green dress Keira Knightley wore in Atonement it was beautiful and I felt great in it.

If I could be any character from film or literature I'd be... Frenchy from Grease. I really admire her for her sense of style and the fact she's never afraid to take a risk, whether it's with her pink hair or with her career. She's not afraid to go against the grain.

Check out Tara's designs at tarastarlet.com and follow her on Twitter.