Princesses Beatrice and Eugenie and mum Sarah Ferguson rolled up to the Masterpiece Midsummer Party in aid of Marie Curie at The Royal Hospital Chelsea in London on Tuesday.

The trio, who often hang out together, looked like they were on their way to the office rather than a posh party. There's nothing wrong with a bit of boardroom chic, but only when you're actually, er, in a boardroom.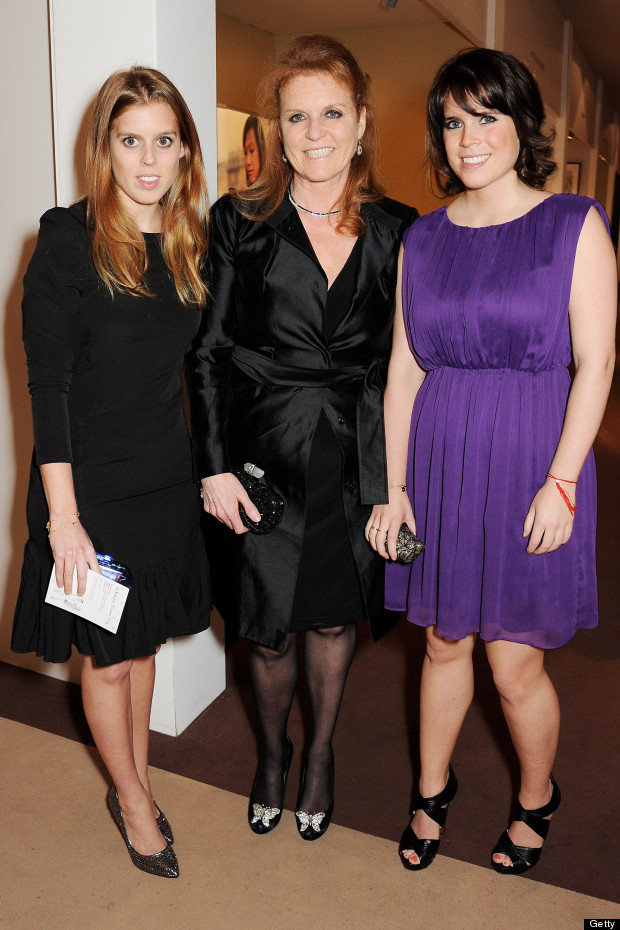 Sporting the three smallest clutch bags the world has ever seen Team MyDaily imagines they were carrying round the key to Buckingham Palace and little else. C'mon, you couldn't even fit your royal mobile phone in one of those bags and that's a shame because there's nothing like a bit of high society Snap Chat.

Speaking of the royals, we're all waiting with bated breath for Kate Middleton aka the Duchess of Cambridge to give birth. *Squeals*.