Who? Naomie Harris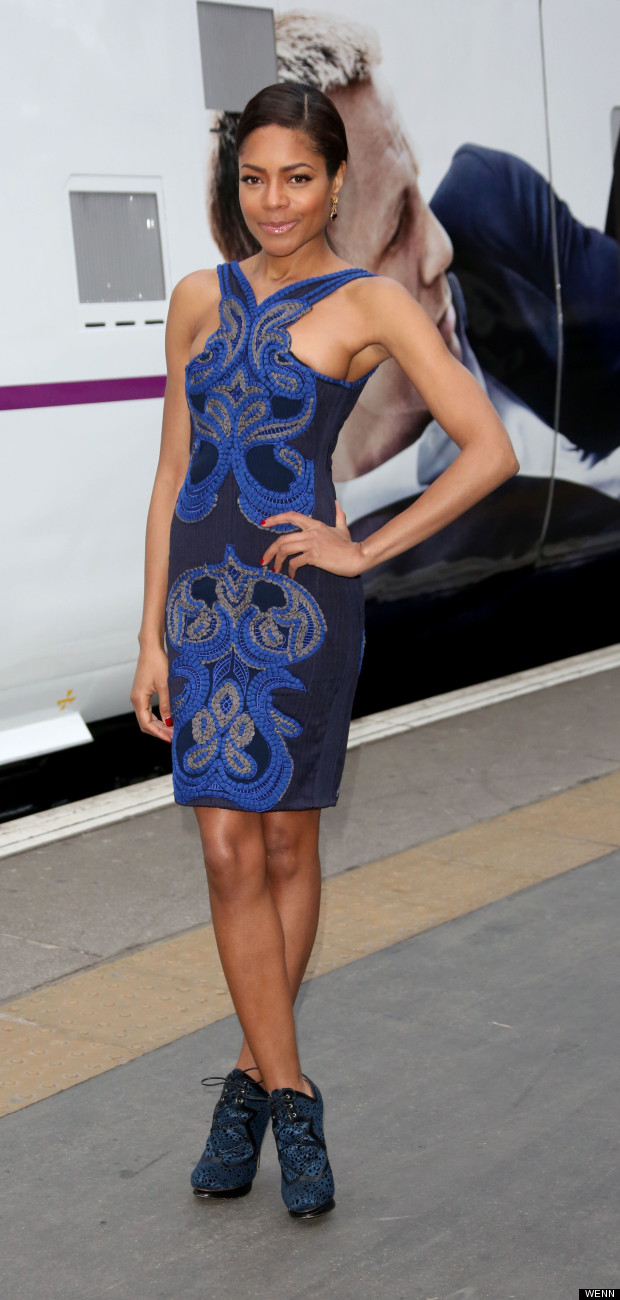 What? The brand new Miss Moneypenny donned a beautiful brocaded bodycon dress for the unveiling of the Skyfall Train at London's Kings Cross Station yesterday (the train is on its way to Edinburgh to promote the launch of the film on DVD).

Where? London, 15 February

Verdict? The dress is a great colour for Naomie and the detailing is beautiful. The cut, however, is within a cat's whisker of a wardrobe malfunction.

And now for more Bond girls...