It's a bit disconcerting when someone can wear a bright red stripy skirt and a Mickey Mouse crop top and make it look reasonably good, isn't it?

One member of Team MyDaily had a reversible Mickey Mouse jumper at the age of 10, but the effect wasn't quite the same - might have something to do with that yoga-tummy.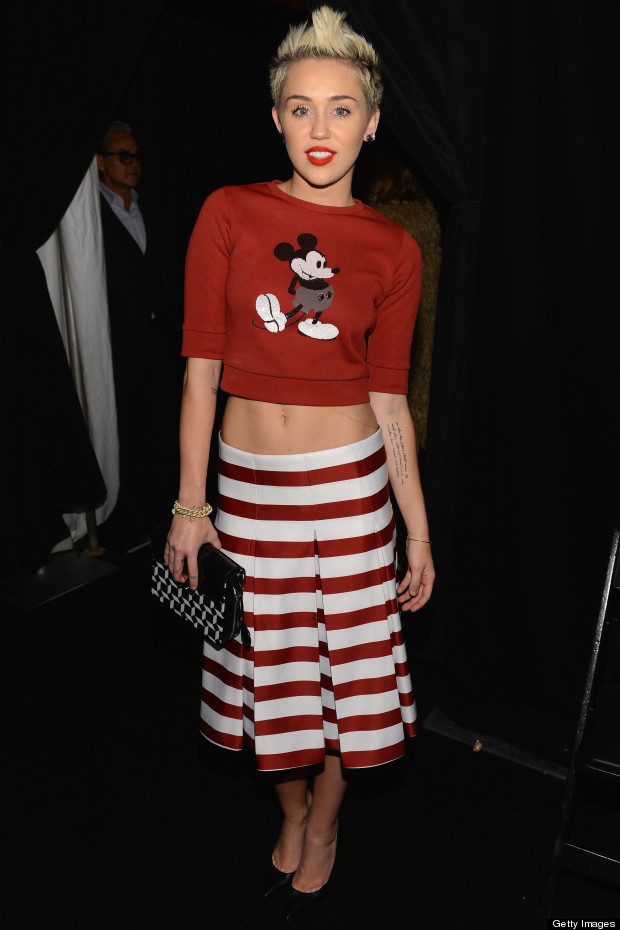 Miley Cyrus showed off the (slightly odd) look at the Marc Jacobs Autumn/Winter 2013 show. And the only thing that made Mley's outfit look less strange? The designer himself, who seemed to be enjoying his own little pyjama party.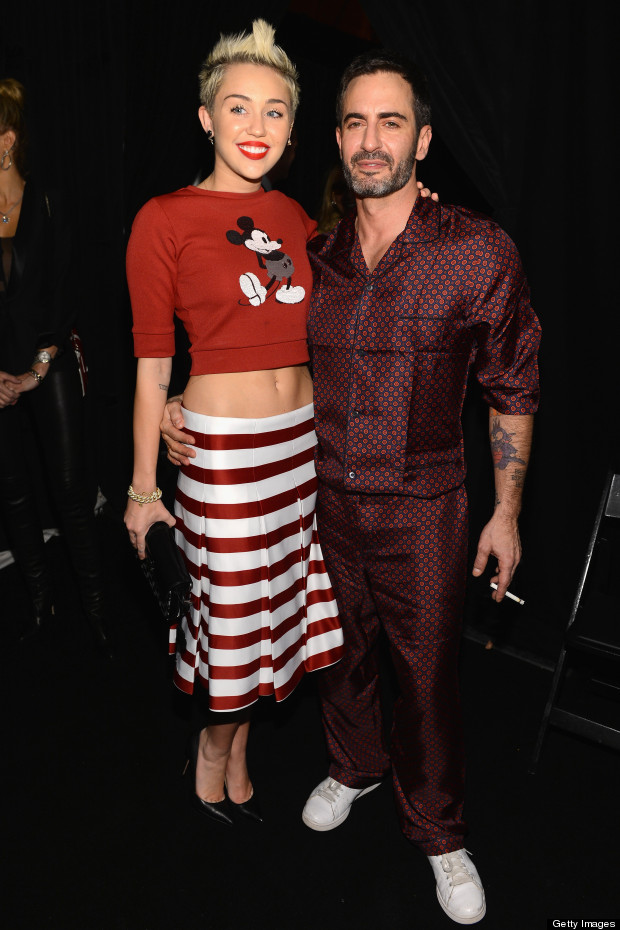 Ms Cyrus obviously feels like she's earned her stripes, as she stepped out earlier in the day in a statement monochrome maxi dress with cutout shoulder detailing.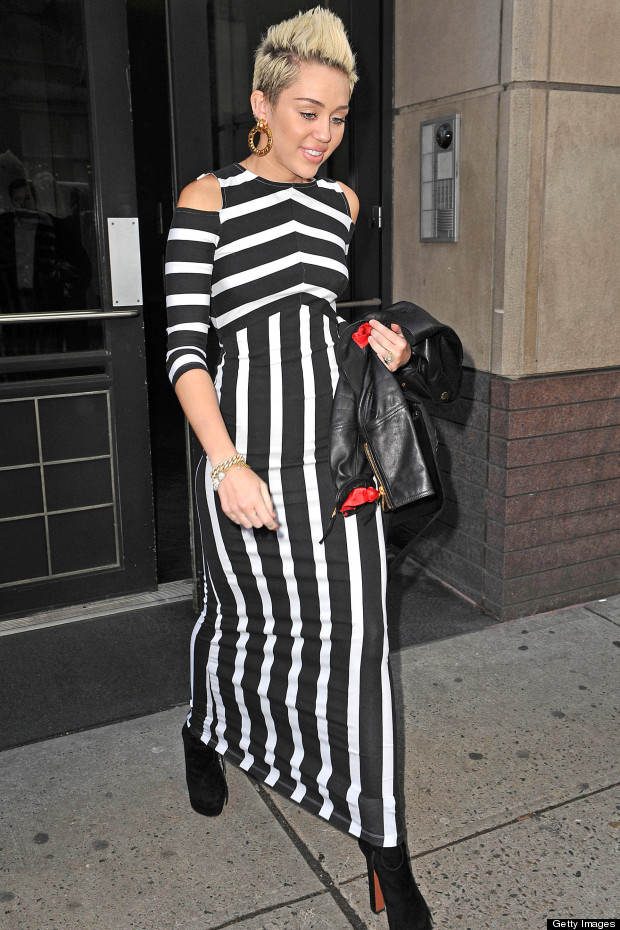 Whether you like her style or not, she certainly couldn't be accused of playing it safe.

More MC style: