Who? Rihanna.

What? RiRi adds fuel to her fire for Diamonds In The Sky video in white see-through maxi dress with huge side splits.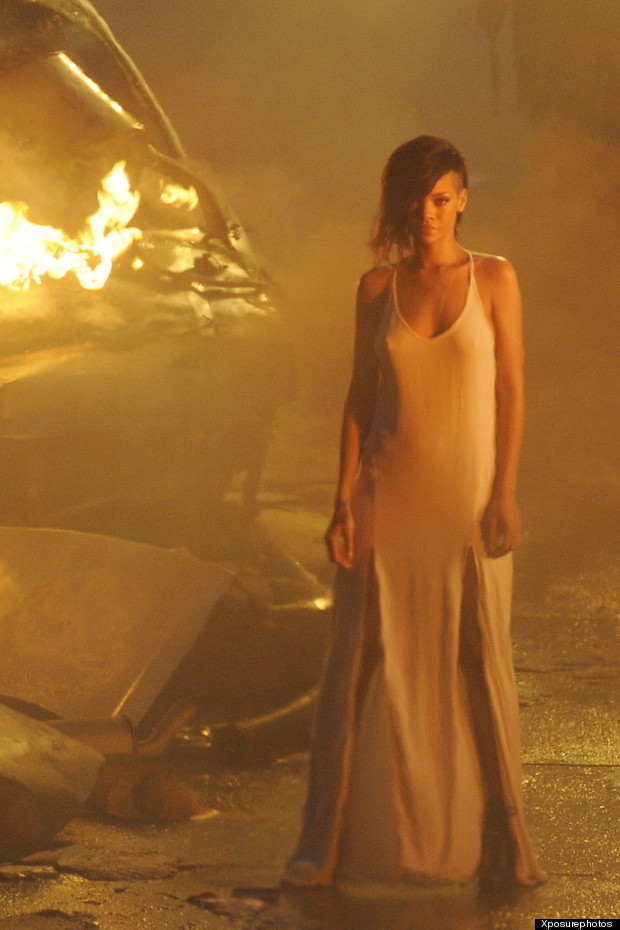 Where? Filmset of music video, Downtown, LA.

Verdict? Yep, she runs that town too and we predict continued riot. Dress aside, we love RiRi with an undercut, she's got all the edge to pull it off. Phwoar!

But she's grown into this look, see below for a few Rihanna looks from way back when...