The ever-beautiful Reese Witherspoon joined the ever-hot Matthew McConaughey on a Cannes photo call for their movie Mud earlier today.

Reese chose to match her black shift (which expertly concealed her baby bump) with an eye-popping pair of neon pink heels, while co-star Matt opted for a linen jacket and black trousers.

The verdict? Reese is spectacular. Matthew is handsome, despite the dental floss snagged on his shoe. At least we know he's looking after his teeth.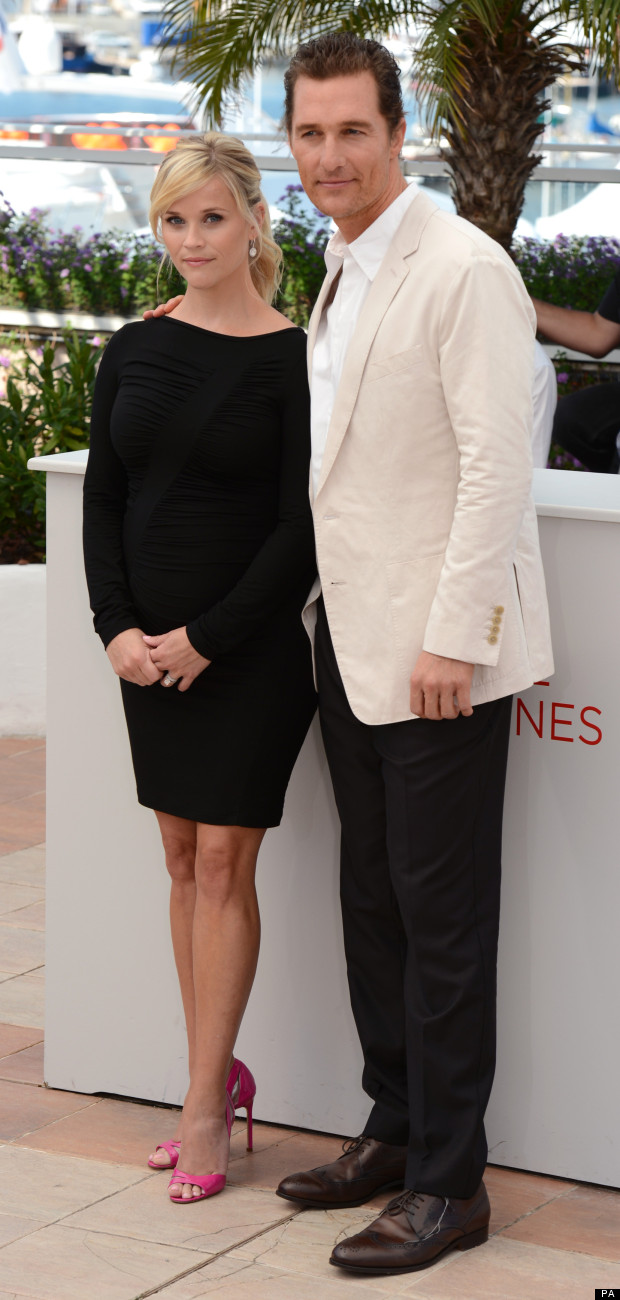 Check out our Cannes gallery for more.