The USP: It would be hard to find a place quite like this art nouveau palace anywhere else in the world. From the all-white designer decor to the designated personal assistant assigned to each apartment, this is chic, cool, contemporary city living at its very best.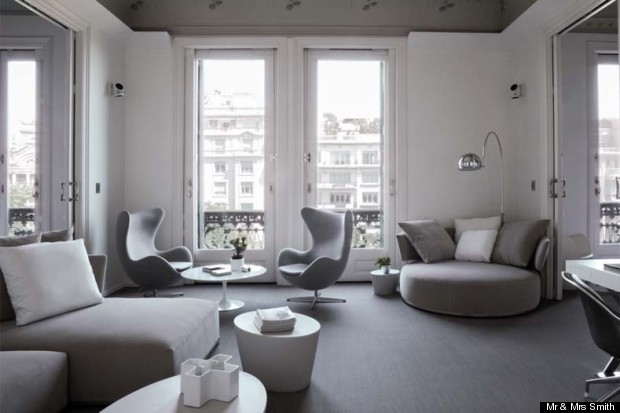 Book it now if: You want a taste of the megastar lifestyle, without lifting a finger.

Bedding down: There are six apartments here, each with two bedrooms (super king beds, of course) and en suite bathrooms. Once you've adjusted the 'ambiance' settings - dimmed the lights, shut the blinds, selected your bedtime songs from your iPod, all with the press of a button - you'll be ready to escape the hustle and bustle of the city outside and hit the pile of duck-feather pillows. That's not forgetting the rest of the spacious apartment. Each one varies slightly in its design, with a mix of restored, period features (check out the floral ceilings), to the Jacobsen armchairs. The top of the range Tibidabo suites come with views of the mountains from the spectacular semi-circle living room, with a curved leather sofa that could easily sit eight and a stained-glass, floor-to-ceiling window, which floods the whole apartment with light.




Feed me: There's fully-stocked fridge, jam-packed with all the locally-sourced Spanish snacks you could want, plus cava, wine and beer, (although all this comes at city hotel prices) but why not make the most of your PA? He or she will happily whip up a delicious breakfast or choose from the tapas or sushi in-house menu, delivered straight to your dining table.

Easily bored: Bored in Barcelona, with Gaudi and Miro's work on your doorstep, plus the Spanish equivalent of Bond Street outside the door? It's unlikely you'll be stuck for things to do, but if you feel like a more leisurely pace, kick back on your private terrace or head upstairs to the rooftop spa for a sauna, massage or simply to enjoy the views with a drink at sunset.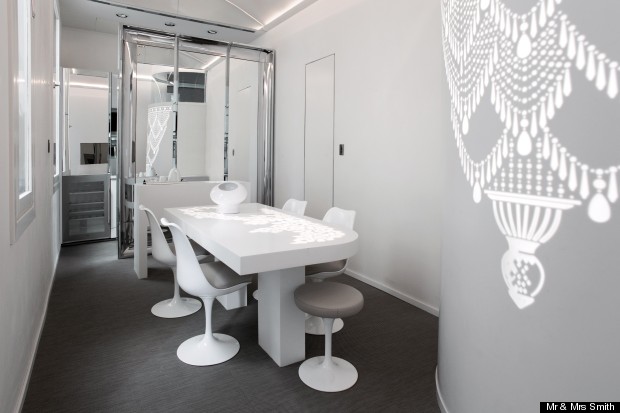 What's the damage: This level of luxe doesn't come cheap. Double rooms are £560.91 a night (€703), excluding 8% tax. Breakfast, food and drink from the stocked fridge, spa treatments are all additional costs, which can make for one very indulgent city break.

Point me in the right direction: Passeig de Gràcia 114, Barcelona, 08008, website: www.mrandmrssmith.com/luxury-hotels/el-palauet

Getting there: Barcelona's El Prat airport is around 10 miles away. A transfer service can be arranged, or queue up for a black and yellow cab at the airport (it will cost you half the price). The nearest train station, Passeig de Gràcia is 1km away. The car parking charge is 2.75 Euros an hour.