Robert Pattinson has officially bought Kristen Stewart the worst 23rd birthday present, like ever. The Twilight actor reportedly forked out a whopping £30k on a limited edition Bentley fountain pen for his girlf. Eh?

According to The Sun a source said, "Kristen has always collected pens, and has a variety of stylish ones. Rob decided to go big for her birthday this year and brought her a limited edition white gold Tibaldi Bentley Crewe fountain pen." Awesome.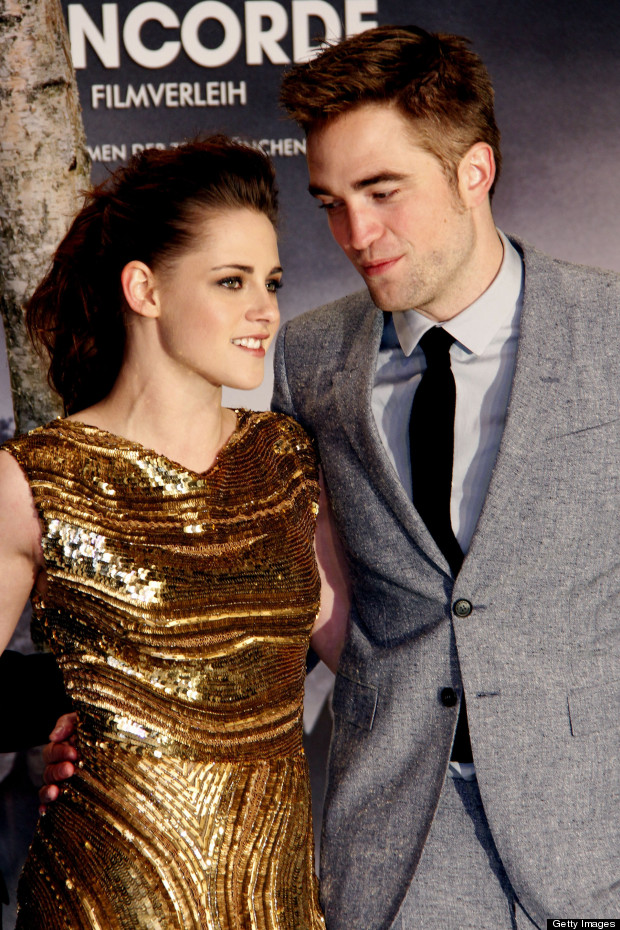 "He had her name specially engraved on it with the year and wording: 'From R'," added the source. "There are only 40 of these pens in the world, so it's a real collector's item."

On top of the stationery gift R-Patz is also said to have given Krist an antique bracelet and asked her to move back in with him. Awww. "They've been taking it slowly, but Kristen has gradually won back his trust. Rob has taken a giant leap by officially suggesting they buy a love nest together," the insider told the tabloid.

As much as we'd bloomin' love a limited edition fountain pen for our b'day we can't help thinking Rob could've spent his dosh on the following items instead:

The Twilight box set
An obvious choice, but full of sentiment and if nothing else the saga acts a nicely laid out record of their dating history. Just think, they could be all like: "Remember that time we were vampires? LOLZ!"

A one-way ticket to Australia
Rob is currently filming down under and if he were dead set on getting their rocky showmance back on track surely flying Kristen over to spend some quality Aussie time together wouldn't have gone amiss.

A signed picture of Liberty Ross
Too soon for the Rupert Sanders jokes?

A joke book
Something needs to get that girl smiling.

Socks
In the same vain as a fountain pen, a gal always needs socks.