Apparently the in thing to do if you're a celebrity in LA this week is to go and see Beyonce in concert. The former Destiny's Child frontwoman kicked off the North American leg of her Mrs Carter tour on Friday and has a mammoth 27 gigs planned before wrapping up on 5 August. And while a whole host of normal folk went to see Queen B live a bunch of famous faces were also in the crowd.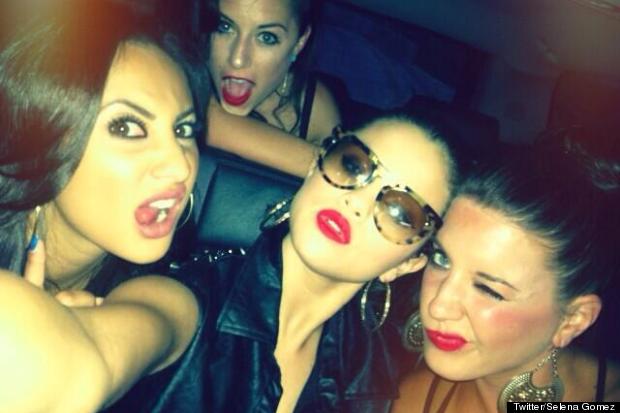 Barney And Friends veteran Selena Gomez took to Twitter to show off her and her "girls" gig getup, which mainly consisted of ma-hussive earrings and super-red lippy. Gangsta.

We guess dressing like a total badass in a sleeveless biker jacket and pulling "Do I look like I give an ef?" faces is all part of Selena's plan to be a super sexy grown up just like Miley Cyrus.



But Selena wasn't the only celeb to rock up to the Staples Centre in Los Angeles, oh no. The actress and singer was also rubbing shoulders with the likes of Nicole Richie, Kourtney Kardashian and, er, Chris Brown's on-again-off-again girlfriend Karrueche Tran.

Psst! Fortunately for Karrueche Rihanna is in Paris attending to some very important haute couture.