Grey trouser suits are just for stuffy city types, right?

WRONG.

Thandie Newton took the woolly two-piece to hot new heights for a thesps night out at Kettners on Wednesday.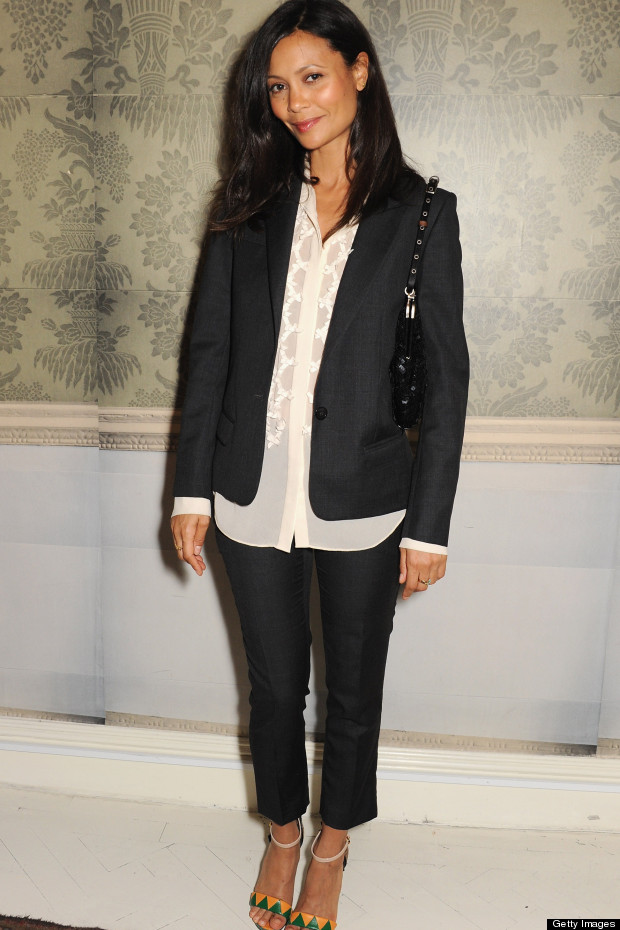 Red braces and balance sheets are out, chic complementary separates and on-trend Aztec-print sandals are in. Someone give this girl a medal - or a juicy bonus at the very least.

We're looking at grey in a whole new light - ta Thandie.

Heels are a must-have wardrobe essential. Shop the best new style in our gallery.