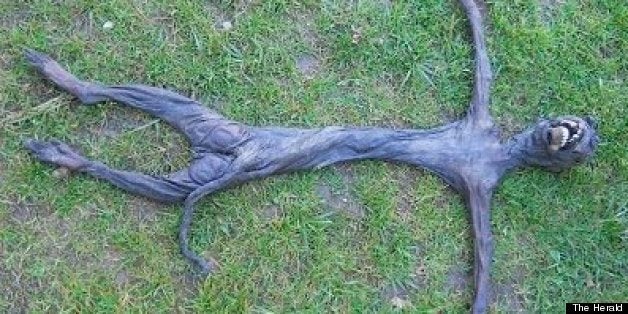 A gruesome shrivelled and twisted carcass with leathered skin and a face seemingly grimacing in pain was pulled from South Africa's Plettenberg Bay this week.
Locals were left astonished and baffled by the find and rumours of alien visitors and tokoloshe's (water-sprites) soon started to circulate.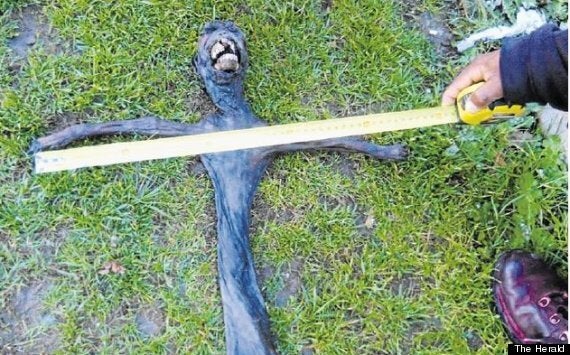 However the mystery was solved by a post-mortem.
Tragically the elongated body is due to its grieving mother dragging the body around after its death.
All photos courtesy of Denise Ginley: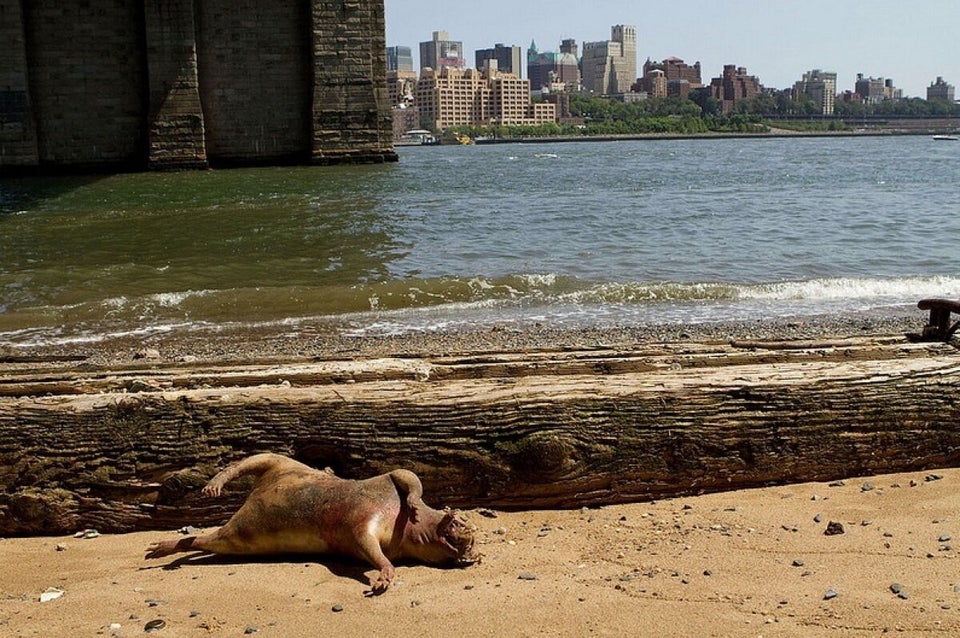 rat monster