It's the biggest event on the festival calendar, but how many of us have actually been able to get hold of a ticket? Glastonbury first timer Will Gore explains his fears, hopes and expectations as he heads off to Worthy Farm...


Research has shown that Gary Glitter is statistically about three million times more likely to headline the Pyramid Stage at Glastonbury, than a normal member of the public is to make it through the wheezing website and actually secure themselves a ticket for the event.

So when my friends persuaded me to join them in trying to book in for this year's festival, I agreed to join the online scrum assuming I'd be safe. Somehow though, much to my horror, we managed to get some tickets, and now, at the age of 31, my Glastonbury debut is fast approaching.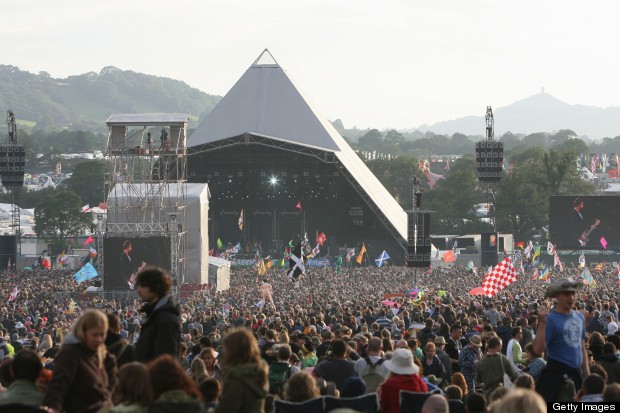 I've been to music festivals before (V, Green Man, Reading, various All Tomorrow's Parties), but Glastonbury is one that I've always been happy to enjoy from the warmth of my living room. It's not all perfect watching via the BBC, of course. You have to put up with an awful lot of Phill Jupitus before getting to the actual music, but it's usually a price worth paying, particularly during a wet and muddy year.

This time though I'll be one of the many left to the mercy of the elements, albeit from a glamped-up and hastily blagged pitch in the well-appointed Pop-Up Hotel campsite. If you're one of those Glastonbury regulars who has failed to get a ticket and are a little peeved that an ungrateful arriviste like me is going in your place, then I can only apologise and make a solemn vow to enjoy myself as much as possible.

I'm confident things will all work out OK. It might be tempting fate in a way that Oedipus would have been proud of, but it seems that the weather isn't shaping up too badly. Also, a couple of members of our group will be handy guides as they are both self-confessed Glastonbury bores - the kind of Guardian reading, indie dweebs who think this corner of Somerset is more sacred than Jerusalem and Mecca combined – so I should be in safe hands.



While I'm ignoring their advice to bring a sizeable supply of warm larger and carrots so I can enjoy "the ultimate Glastonbury breakfast" every morning, I am taking up their instruction to not worry too much about the main stages.

Having checked out the line-up, that is absolutely fine by me. Aside from the odd decent band (Nick Cave and the Bad Seeds, Phoenix), the majority of the main programme is pretty underwhelming, from The Rolling Stones dragging themselves onto the stage for another dead-eyed trawl through the hits, to nonsense like Example, Alt-J and Professor Green.

Not even the traditional Sunday afternoon slot, which has previously been filled by legends such as Johnny Cash, Leonard Cohen and Brian Wilson, can come to the rescue. This year it's been taken up by Kenny bloody Rogers.

So I'll be following my buddies' advice and keeping away from those main stages, heading instead to the Park and Acoustic stages, the Shangri-La area, and wherever else I find as I go wandering around the mammoth site. Perhaps I'll be taken in by the spirit of the place and become a Glastonbury bore myself. Stranger things (Gary Glitter headlining the Pyramid Stage?) might happen.