When Team MyDaily were at one of our cool fashion parties (which is how we roll) we discovered Icely Done - a company who create alcoholic ice pops called Cocktail Sticks. We immediately decided to share the discovery with you because they turned out to be very well-suited to summer gatherings (when summer eventually starts playing fair and involves heat and sunshine) AND they're slightly quirky AND they made us feel like a kid and a grownup at the same time!



We also took the opportunity for a Q&A with Lefti Christodoulou, the company's founder to ask key questions - how they're made, whether you can order them for weddings and parties and just how alcoholic are we talking?


--
Hi Lefti, how did you come up with the idea for the Cocktail Sticks?
Travelling in Brazil I encountered a really delicious fresh fruit ice pop made with all kinds of wonderful tropical fruit, much of which I'd never encountered before. With my background in cocktails and mixed drinks, it was inevitable that alcoholic spirits would come to feature in my adaptation of this delicious street drink.
Can you talk us through the process of making them?
Sure, at this moment we are still hand making them in house. Once we have the fruit at the consistency that yields the texture we're looking for, it is sweetened slightly so that it retains its fresh, bright flavour through the freezing process. Our chosen spirits are then stirred through with any other ingredients comprising our delicious recipes! Once thoroughly mixed, we begin filling our packaging before finally sealing off. We freeze each one immediately which allows us to have a shelf-life without any need for preservatives.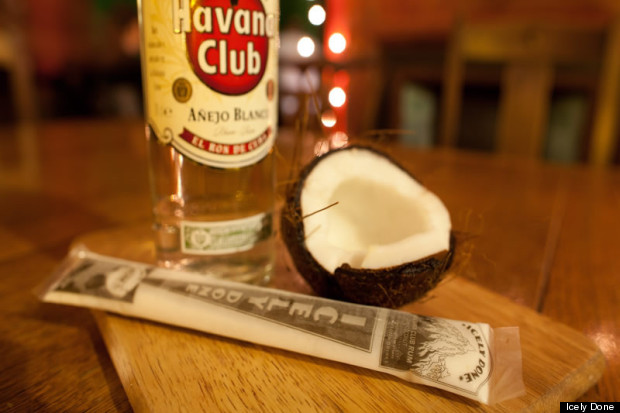 Which spirits and cocktails work the best in ice pop form?
Fresh fruit, and spirits you know and trust. Throw in a little twist and your two-thirds of the way there. The last part, the coming together is where I humbly suggest that my experience of mixing drinks comes in to play. I have also found that white sprits generally yield more satisfying results.
Are there any ideas that sounded fantastic on paper but which simply don't work?
I have learned that simple is best. Some of the subtly nuances of my favourite classic cocktails were lost through the freezing process. Having said that, our Limited Edition Green Beast Cocktail Stick (with Pernod Absinthe) is sublime!
How many units are there in a Cocktail Stick?
0.6 units or 6% abv. After much experimentation, we found this to be the very best balance between, fruit, alcohol and the final texture and ability to freeze.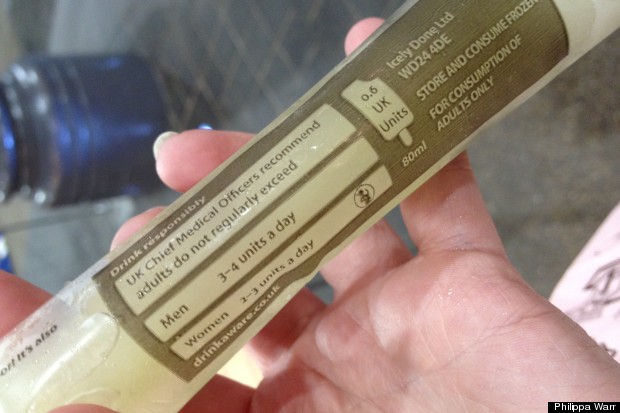 They sound like they could really work for weddings and parties - do you get a lot of party orders?
Certainly. We're becoming an increasingly popular choice for folks wanting something a little different for their wedding. We're always a fantastic talking point bringing a sense of fun and nostalgia to the special day.
And if I'd like to get some Cocktail Sticks for my party?
Get in touch via our website: www.icelydone.com, we've got a really easy form to fill in which will generate your order. [Pricing starts at £1.50 per stick for orders of 20 and goes down for larger orders]

Alternatively, give us a call on 07534934744 if you'd like a bit of a chat about our frozen delights (or anything else alcohol related for that matter!)