Cornwall is jam-packed with hotels, B&B's and holiday homes, but until last year, if you were looking for a luxurious self-catering property that slept up to 22 people, you'd struggle to find one. Which is why, when Ken and Ilona Aylmer started renovating an abandoned barn and cottage on the outskirts of Bodmin Moor, they knew they had a one-of-a-kind project on their hands. Two and a half years later, the hard work paid off and the beautifully restored Tregulland opened its doors for the first time last Autumn.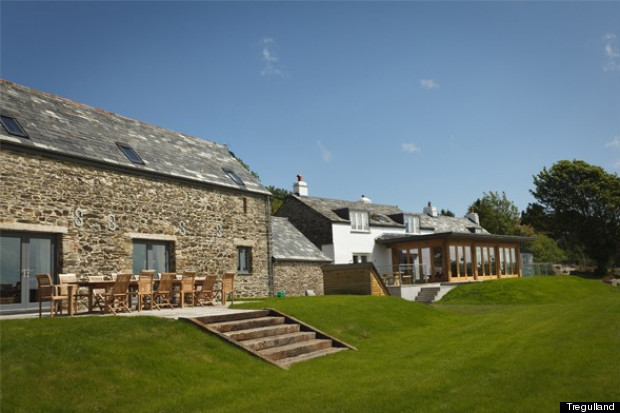 The USP: Holiday homes don't get more stylish than this. The attention to detail during the restorations of both the Barn and the Cottage is visible everywhere you turn, from wooden telegraph pylons as table legs, flagstones as steps and carefully selected, original artwork all over the house. The use of light and space throughout the buildings is breathtaking, which means that uninterrupted views of the surrounding rolling hills can be admired from every nook and cranny. It's also energy-efficient with underfloor heating, LED lighting and recycled furniture. And did we mention the pool house? Britain's first freshwater pool just happens to be a 10-second walk from your bedroom.

Book it now if: You and a crowd want to escape Cornish paradise and relax in five-star luxury. Suitable for large families or groups of friends, the two properties can be booked together or separately, depending on party size (the Barn sleeps 10, the Cottage 12) and each comes with its own kitchen, as well as the perfect dinner party dining room.




Bedding down: Interior designers McCully & Crane are to thank for Tregulland's bedrooms. Each and every one is cosy, comfortable and quirky, with huge double beds, iPod docks and showertime goodies from the local St. Kitts Herbery in the bathrooms. It's hard to pick a favourite room but Valerian stands out in the Cottage (where the rooms are named after flowers), with its mirrored wall and beamed ceiling, while the beautiful blue Peregrine is the perfect bedtime retreat over in the Barn.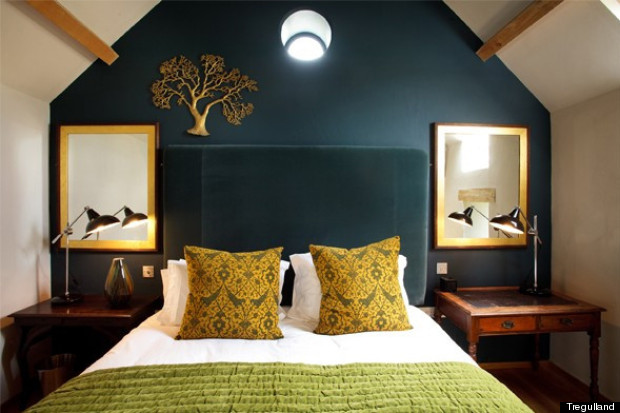 Feed me: Both kitchens are fully equipped to tip-top standard (a chef wouldn't feel out of place here), with Robert Welch knives in the draws, as well as a woodburning stove and a wine fridge in the Barn kitchen. However, if you fancy taking off the apron for a night or there's a special occasion to celebrate, Tregulland has teamed up with Rick Stein's Seafood Restaurant in Padstow to provide the ultimate in-house catering experience. Rick's son Jack will come and cook a six-course tasting menu, including seasonal treats such as seared scallops with Serrano ham and rack of lamb. The bespoke service also includes wine to accompany each course and staff to serve it up. Seafood heaven? Of course, and even better, it can be enjoyed in the comfort of your own dining room.

Easily bored: There are 16-acres to explore within the grounds. A pathway from the house will take guests down to the hidden, fairytale-like lake at the bottom of the lawn, where local birds and flowers can be spotted in abundance or if you fancy getting out and about, head to the Map Room in the Barn to study the nearby coastal walks and the best surfing spots (the nearest beach is a 15-minute car ride away). And if it's a rainy day? There's only one place to be: the Granary welcomes guests with an HD projection screen and plenty of DVDs, not to mention the Philippe Starck sofas, an extensive book collection and a fire to snuggle up next to.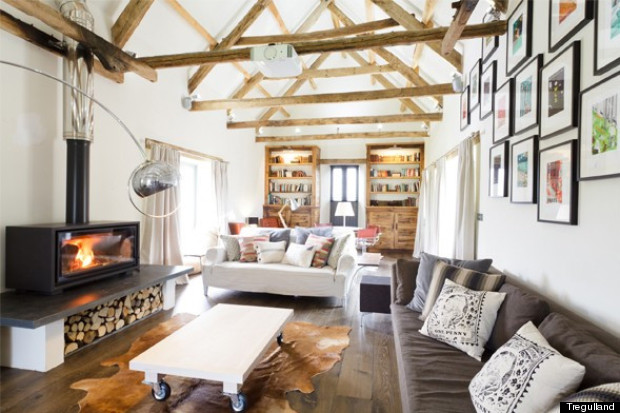 What's the damage: A week's stay hiring both the Cottage and the Barn starts at £6,000 in low season and stretches to £10,000 during peak season (summer and Christmas). The Cottage starts at £3,600 and the Barn at £3,000 when booked separately.

Point me in the right direction: Tregulland is approximately a 45 minutes drive away from Exeter and Plymouth and 15-minutes away from the North Cornwall coast. Tregulland Cottage and Barns, St Clether, Launceston, Cornwall, PL15 8QW, telephone: +44 (0)1566 770880, website: www.tregulland.co.uk