Yes that's right, Kim Kardashian is going for the bejewelled bodycon maternity look. What's the bet there's a whole collection lined up for those yummy mummies who just can't part with statement sparkle and silhouette? It could happen.

KK pitched up at DuJour Magazine's spring issue celebrations this week at The Darby in New York revealing that baby bump. Due date is a-coming.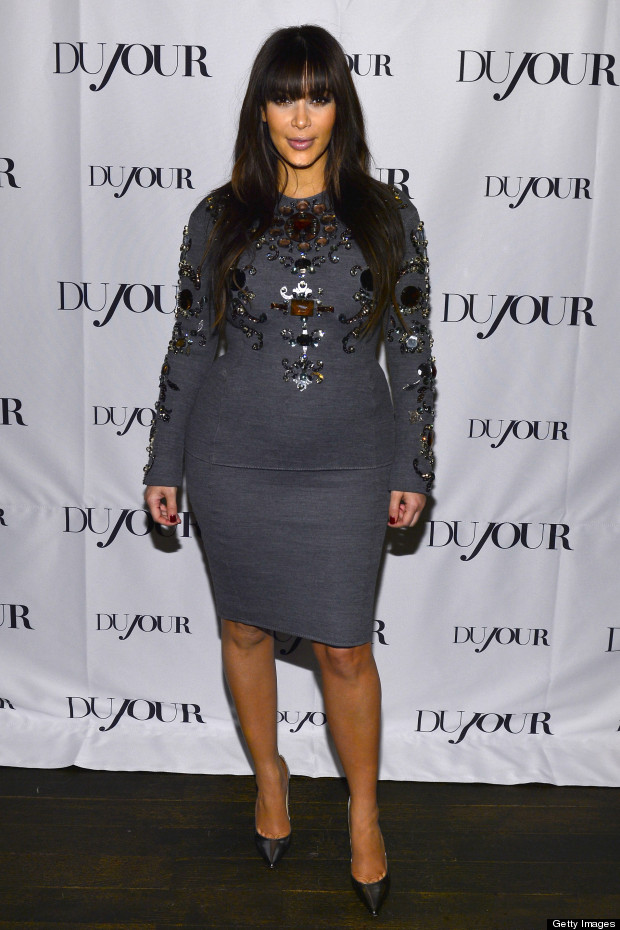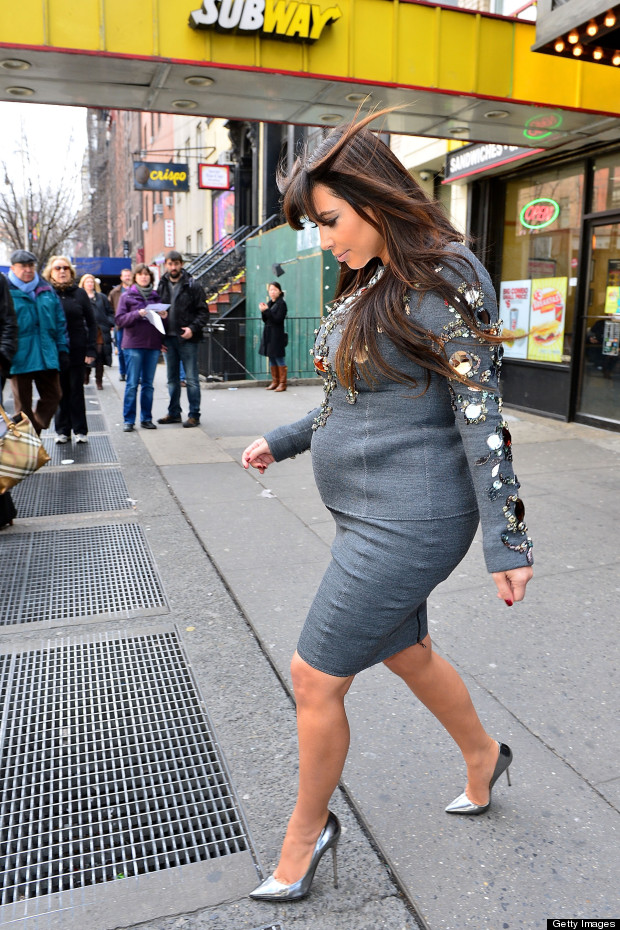 Here's how Kim likes to roll - think glitzy, over-the-top, figure-hugging style. Gotta love her.