He might have had a strenuous 2012 (poor lamb), but pint-sized movie star Tom Cruise appears to be back with a bang for 2013 with a number of blockbusters - and leading ladies - up his sleeve.

First up, the world premiere of the sci-fi action flick, Oblivion, in Buenos Aires, Argentina, where co-stars Olga Kurylenko and Andrea Riseborough added a huge splash of glamour to the proceedings.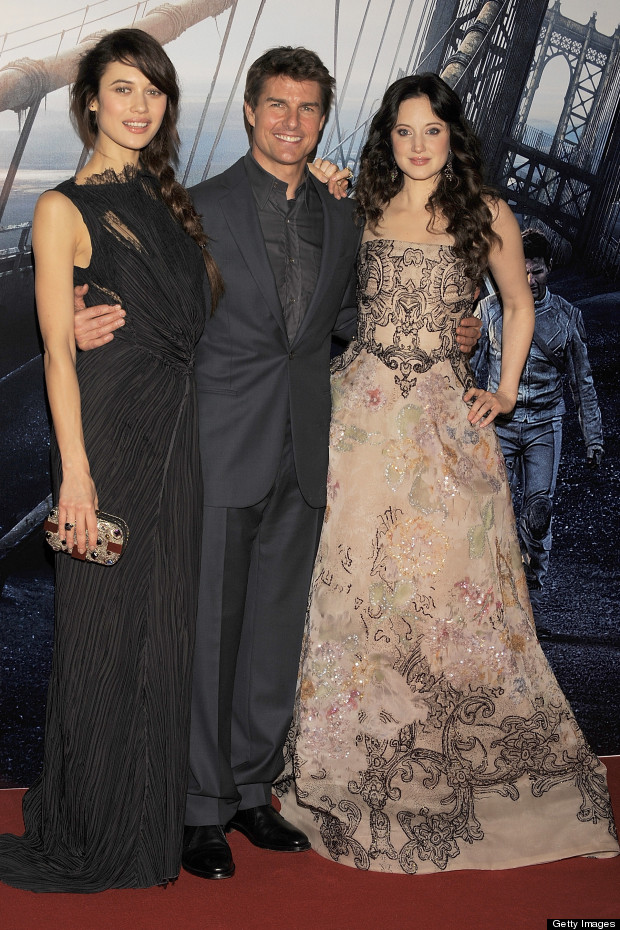 While Andrea opted for an epic period drama-inspired printed, appliquéd and embellished nude gown, Olga was streamlined and sophisticated in a ruched black number with a defining waist knot and lacy neckline.

Tom was cool (of course) in a charcoal suit and his plastered-on megawatt grin. But what man wouldn't be smiling with these two on his arm?