A pair of schoolboys got the shock of their lives when they went paddling in a river - and found a human SKULL in the water.
Christian Thompson and best friend Robbie Cribley, both 13, sparked a police probe after making the horror discovery in the River Coln in Fairford.
The pals planned to go punting in their dinghy when they spotted the haunting skull looking up at them from the riverbed.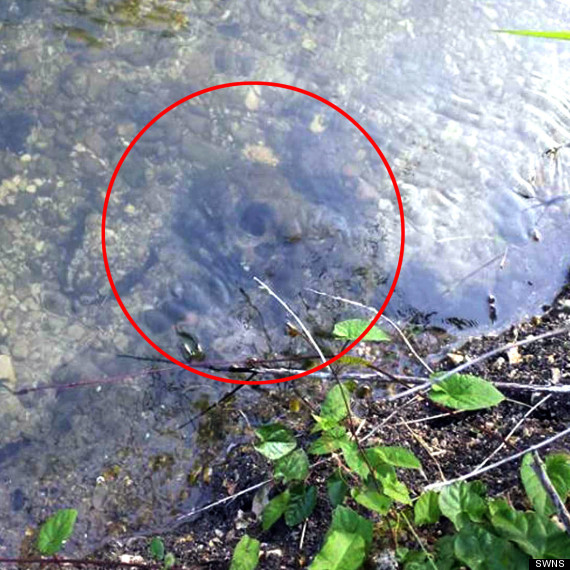 The skull on the bed of the river
They dislodged the remains and handed it to Gloucestershire Police, who have called in forensic experts to identify the skull, which could be hundreds of years old.
Christian, of Fairford, said: "Robbie said he could see a skull and I was so shocked when I saw it too.
"I think someone must have been kidnapped and chucked in the river."
His dad Steve added: "We're always finding cows teeth and stuff in the river but I've never know something like this to turn up.
"The police didn't even believe it when we rang them too."
Gloucestershire Police were called to the scene and confirmed that the remains were human.
A spokesman said: "It's believed that the remains could have been there for many many years.
"A forensic anthropologist has been contacted who will examine the remains and help identify when the individual passed away."