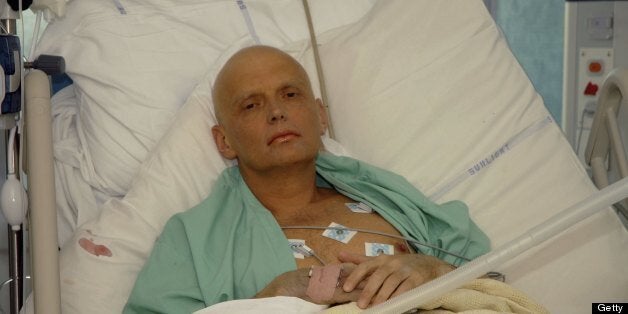 A public inquiry into the death of poisoned Russian spy Alexander Litvinenko has been rejected by the government in a blow to his widow's quest for truth.
Coroner Sir Robert Owen told a hearing at the Royal Courts of Justice that his request for a public inquiry, in place of an inquest, was turned down at 10.15am today.
Sir Robert previously ruled that vital secret evidence could not legally be considered as part of a normal inquest and asked the Government to hold an inquiry instead.
His call was backed by Mr Litvinenko's widow Marina, who was present at the hearing.
Mr Litvinenko, 43, was poisoned with radioactive polonium-210 while drinking tea at the Millennium Hotel in London's Grosvenor Square in 2006.
The family believe he was working for MI6 at the time and was killed on the orders of the Kremlin.
Ben Emmerson QC, representing Mrs Litvinenko, told the hearing that the Government had shown an "utter lack of professionalism" in the way it handled the request for a public inquiry.
"The repeated catalogue of broken promises is a sign of something gone awry," Mr Emmerson QC said.
Mr Emmerson told the hearing that the family wanted a judicial review into the decision not to hold a public inquiry on the grounds of "irrationality".
Sir Robert had determined that he could not hear evidence linked to the alleged involvement of the Russian government in public following an application by the Foreign Office to keep certain information under wraps.
He wrote to the Justice Secretary requesting that a public inquiry was held in place of the inquest.