This might have been the biggest week for GTA 5 since its announcement.
Anticipation was already high for the new open-world crime 'n' mayhem sim ahead of its release on 17 September for Xbox 360 and PS3, but after this week's news the excitement is almost at boiling point.
Let's recap what happened this week - and replay the best bits.
Here are our favourite highlights from the video (which you can see above):
Mini-games including tennis, cycling, diving, hunting (of deer? or llamas?), bounty hunting, stock trading - you're not going to get bored in Los Santos
The graphics are ridiculously stunning. That Rockstar is getting this to work on Xbox 360 or PS3 is just incredible.
Customisation is a huge deal in GTA 5 - with cars, clothing and weapons all included with dozens of different options
There's clearly been lots of focus on game mechanics and how they've improved - driving and shooting in particular look tightened up and thoughtful
The advert was pulled soon after, but was screengrabbed by Rockstar Watch:
"Rockstar Leeds are currently looking for a talented graphics programmer to help bring our latest titles to the PC platform. Working together with the other Rockstar studios, you will be responsible for maintaining the studio's uncompromising quality bar, delivering the highest quality PC experience possible."
Confirmation? Not exactly. But close.
Finally we heard that GTA 5 looks like it will be playable at Gamescom in Cologne at the end of August. According to a rumour published by Pixel Enemy, both Take-Two Interactive (publishers of GTA) and also Valve (Steam, Half-Life, Left4Dead) are listed as exhibitors...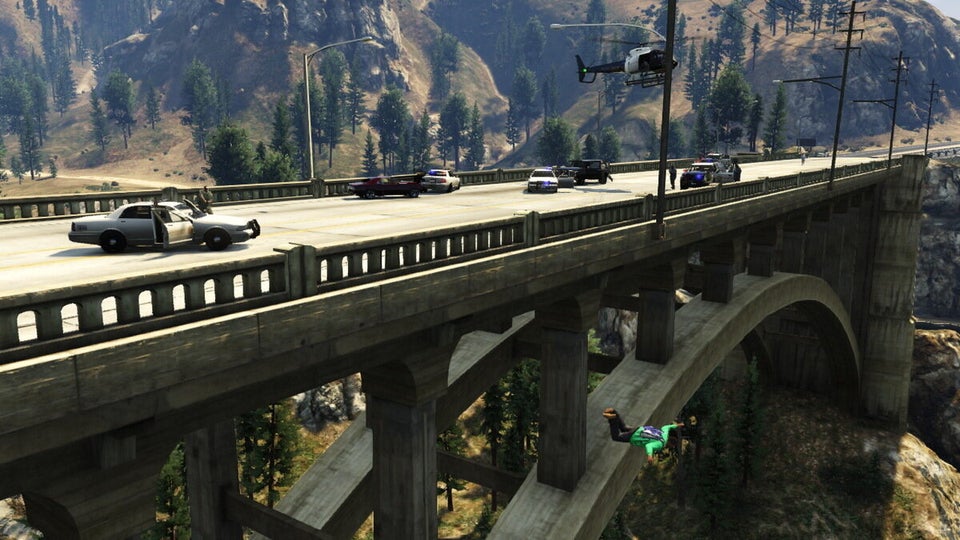 GTA 5 Screenshots
Related